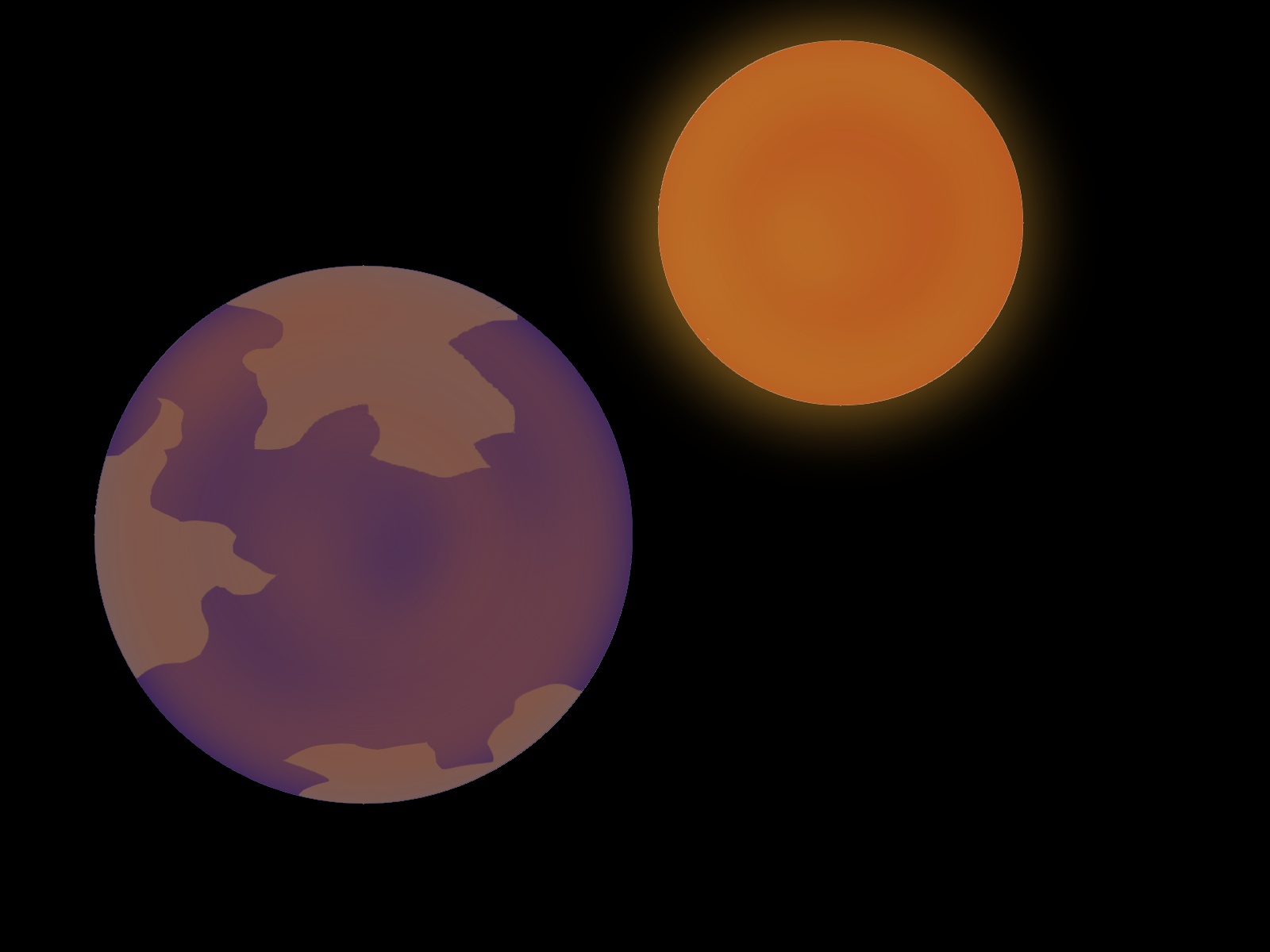 <Imaginary Picture of Kepler-442 b     Credit:  M Masada, SGH Moriyama High School>
Kepler-442b orbits a red dwarf star that is smaller and cooler than our sun.
The exoplanet completes one orbit every 112 days and gets about two-thirds as much light as Earth. Scientists give it a 97 percent chance of being in the habitable zone.
Kepler-442b is 1,100 light-years away and about one-third larger than Earth; its chance of being rocky is 60 percent.
The host star Kepler 442 has an apparent magnitude of 15.3, with an absolute magnitude of 7.63. It is 0.61 times more massive and 0.60 times larger than our sun. The surface temperature is 4402 K with a spectral type of K5. The exoplanet Kepler-442 b orbits around the star Kepler 442 at an orbital distance of 0.4090.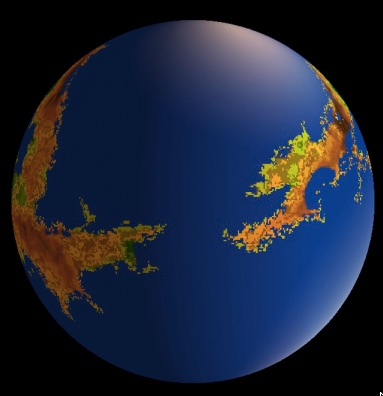 Journal Articles
1.) VALIDATION OF TWELVE SMALL KEPLER TRANSITING PLANETS IN THE HABITABLE ZONE
2.) Exosolar photovoltaics: Exploring the detailed balance of other star and planetary systems
WEB Articles
1.) Kepler-442b is more habitable than Earth
2.) Kepler-438b and 442b: Are These the Planets We're Looking For?