The Cancer-55e is an exoplanet that orbits about about 40 light years away from Earth. You can see it the naked eye if you look at the night sky in the direction of Cancer. Its mass is 8.1 times that of the Earth, and its diameter is 1.99 times; it is a Super Earth (a giant earth planet). It was discovered by Doppler spectroscopy on August 30, 2004.
This planet is also called the diamond planet, as more than a third of its mass is diamond and its surface is covered with diamond and graphite. The internal diamonds are said to be much purer than those found on earth. It is also said that in the center, there may be liquid diamonds.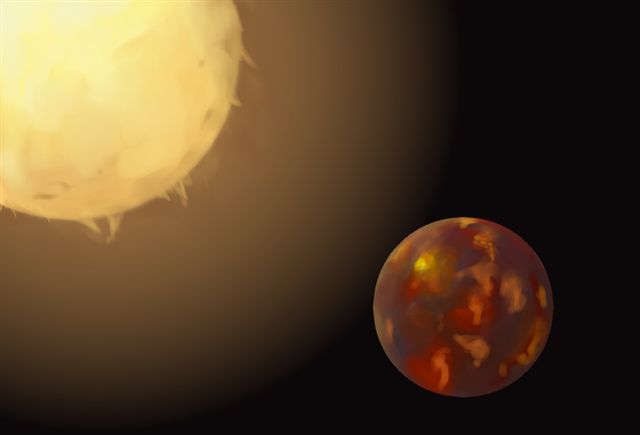 (Credit:Rina Maeda & SGH Moriyama High School)
It is estimated that the distance from the main star is very close, 2,330,000 km, the orbital period is 17 hours and 41 minutes, and the surface temperature is approximately 2,000 K. According to a recent discovery, the planet's atmosphere is rich in hydrogen, almost free of water vapor, but rich in hydrogen cyanide. Due to the high temperatures, the presence of a large amount of this poisonous gas, may make life less likely to exist. In addition, it is believed that the gravity of the main star will destroy it in the future because the distance to the main star is too close.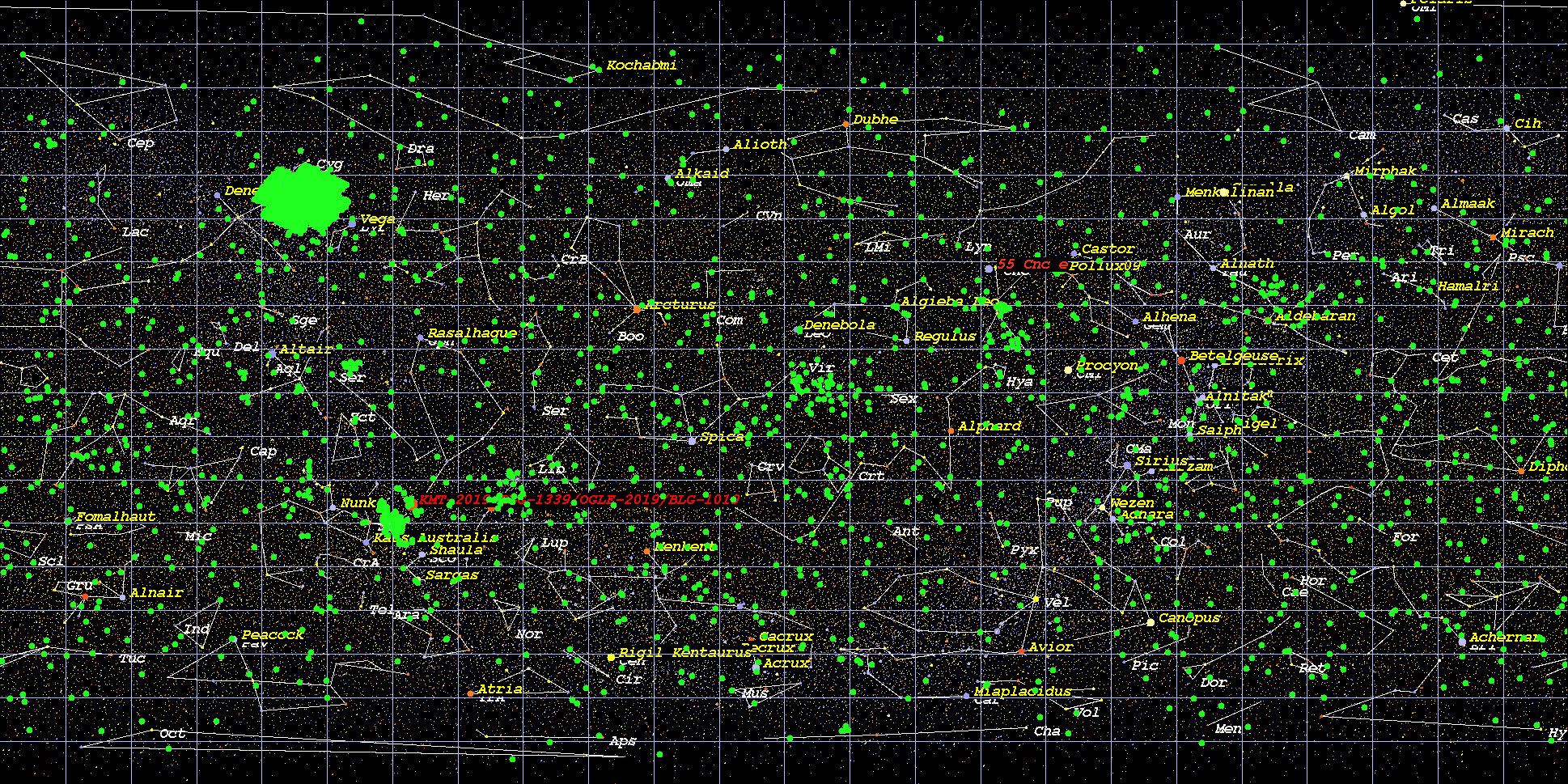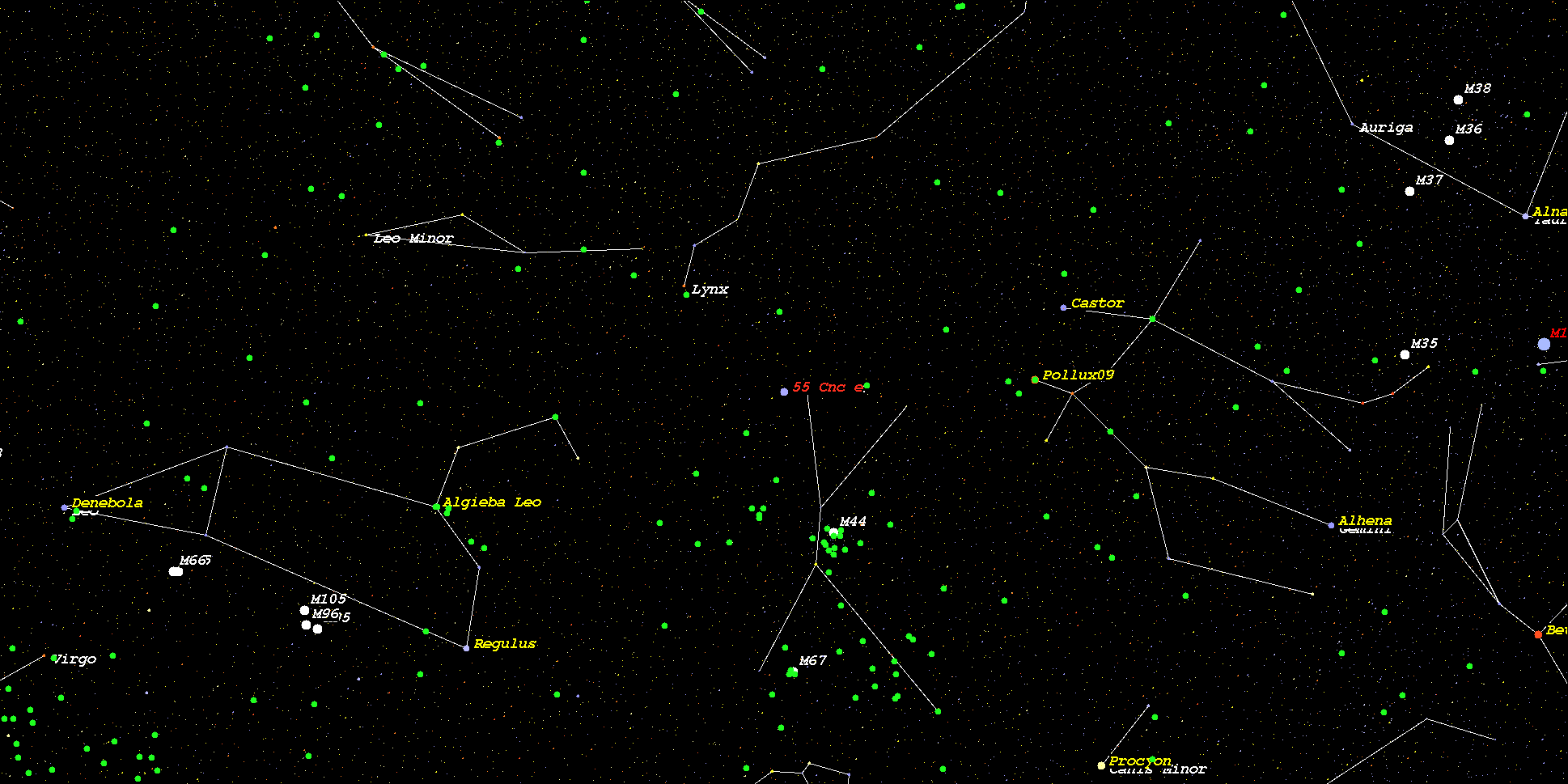 For more information on 55 Cancri e:
http://www.exoplanetkyoto.org/exohtml/55_Cnc_eJP.html