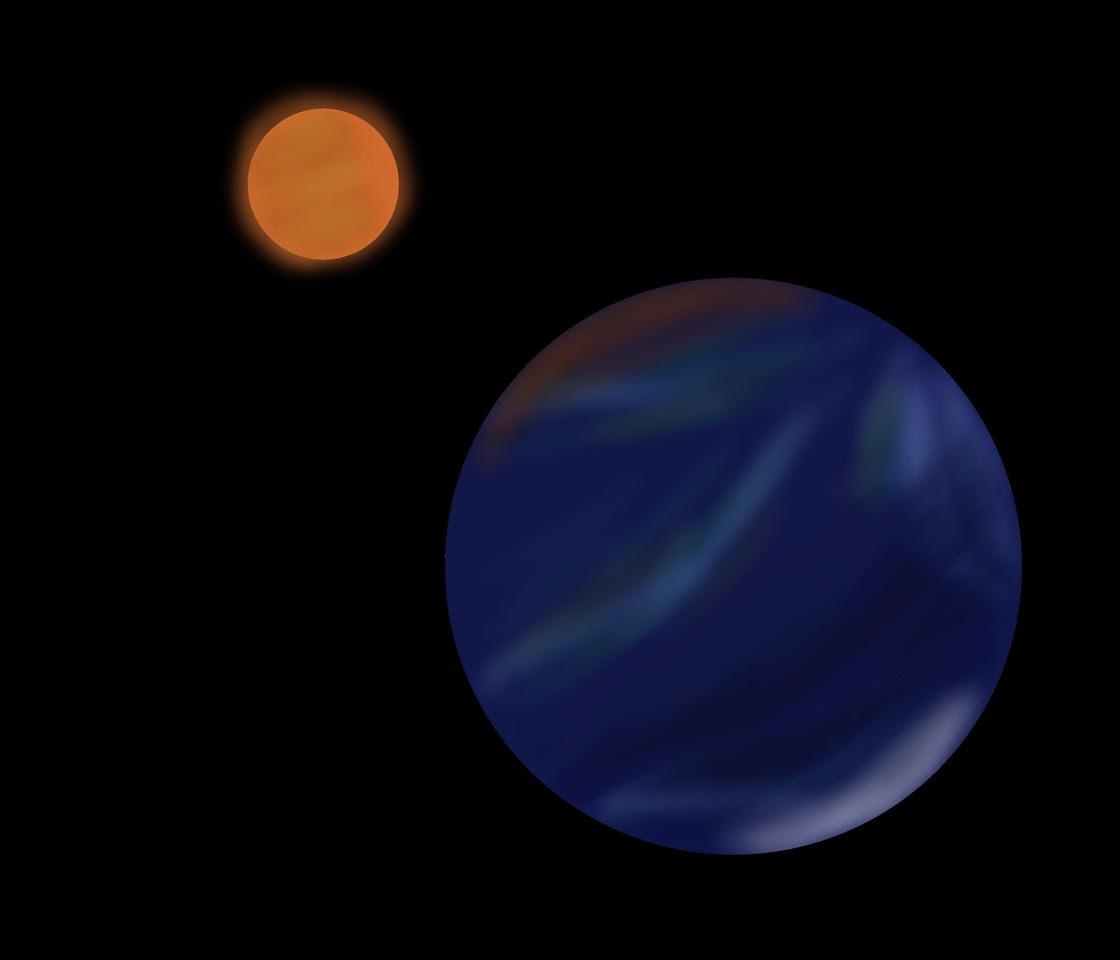 (Credit :  N.Shirako , SGH Moriyama High School)
Kepler-186f is an exoplanet located in the Cygnus constellation, about 492 light years from Earth. It revolves around Kepler-186, an M type main sequence star. The orbital period is about 130 days and it is in the habitable zone. It was the first exoplanet discovered that was close to the size of Earth.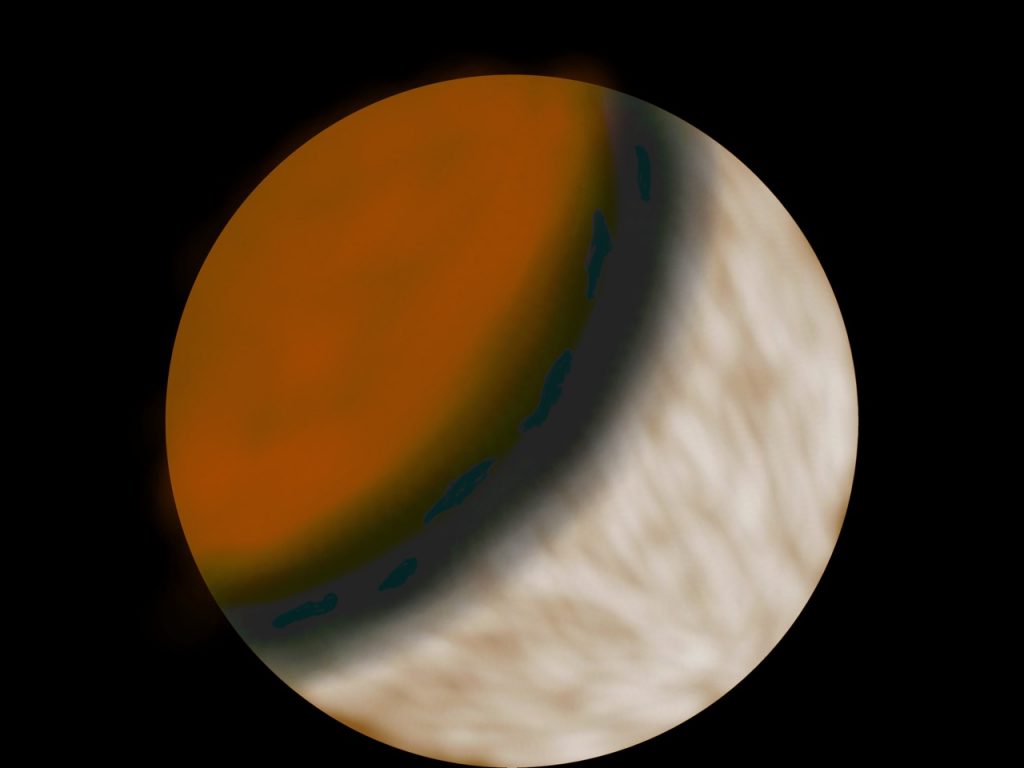 (Credit: Saaya Shimozaki & SGH Moriyama High School)
The host star, Kepler-186 is a red dwarf that shines red light, it has a solar mass of 0.478, and its surface temperature is estimated to be about 2000 degrees lower than our sun, 3,788K. Because of this, the light's energy is weak by the time it reaches the planet Kepler-186f, it is ill suited to plant life due to plants needing more than just red and infrared light to make Chlorophyll A.
If Kepler-186f did support life, due to the long red wavelength light, the plants might have black pigments.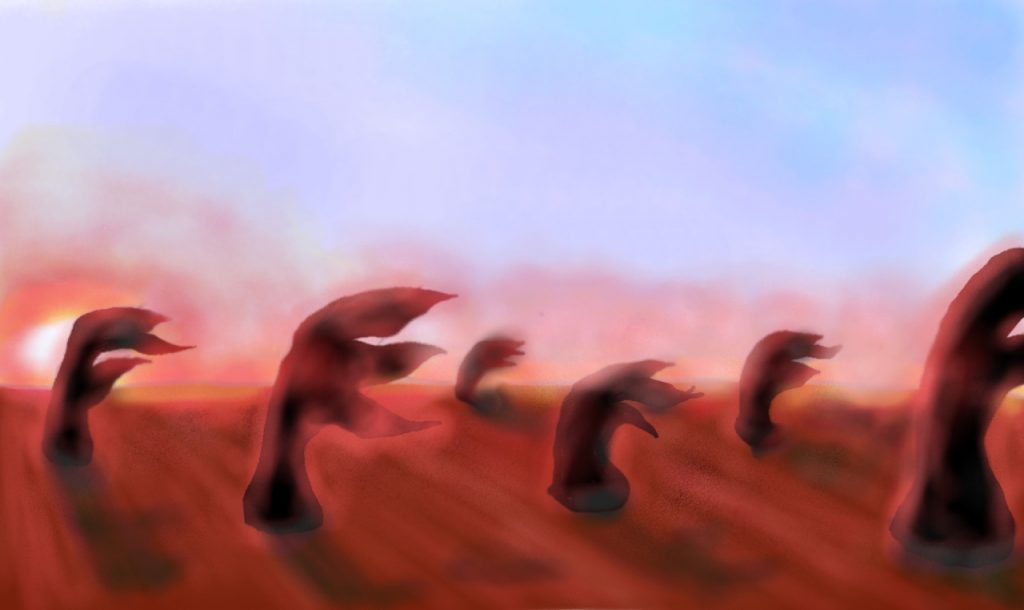 (Credit: Saaya Shimozaki & SGH Moriyama High School)
Kepler-186f is about 0.36AU from its host star (Earth is 1AU from the sun), and because of its proximity, the star has a large gravitational pull on the tide, it most likely has the same rotation and revolution time. If that is the case, the same surface is always facing the host star and the side that receives the light has no moisture. On the other hand, the opposite side is thought to be covered in ice. If the planet is habitable, it is assumed the only life would be between the two sides.
Also, because of the high temperature and low temperature areas, the surface is thought to have a strong wind that is constantly blowing from the noon-side to the night-side. In this case, plants might always be trailing in the same direction.
Incidentally, this planet is has been called Earth 2.0. Although it is the same size as Earth, due to the host star being a different type of star. It is said that it is a different version of Earth.
(文責:下崎紗綾・佐々木貴教)
(Translated by Cassandra Ling)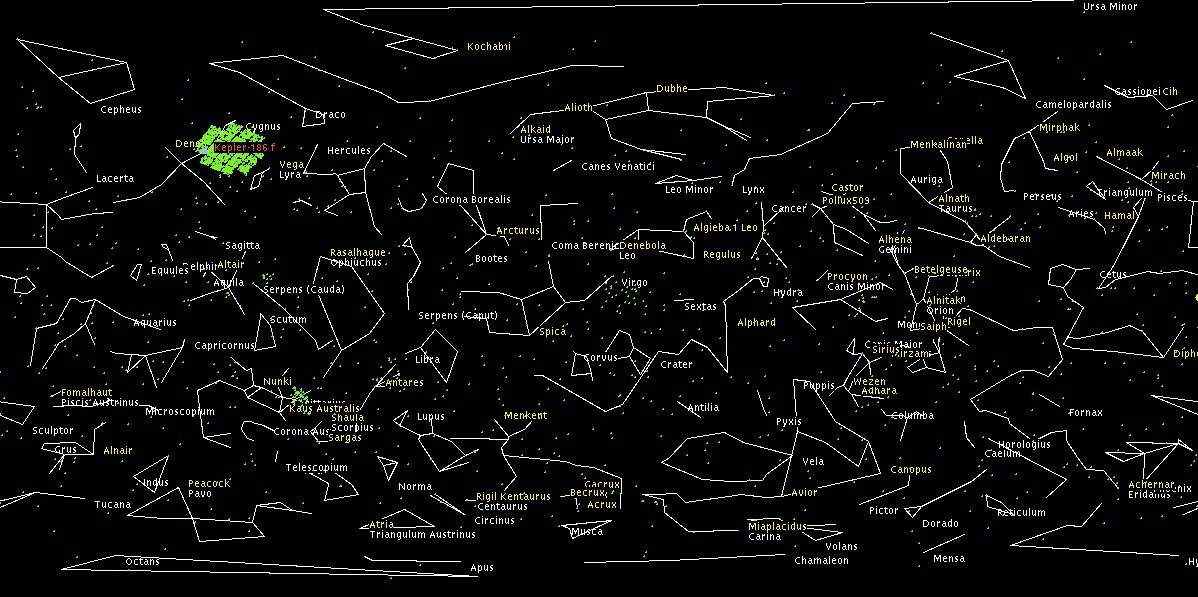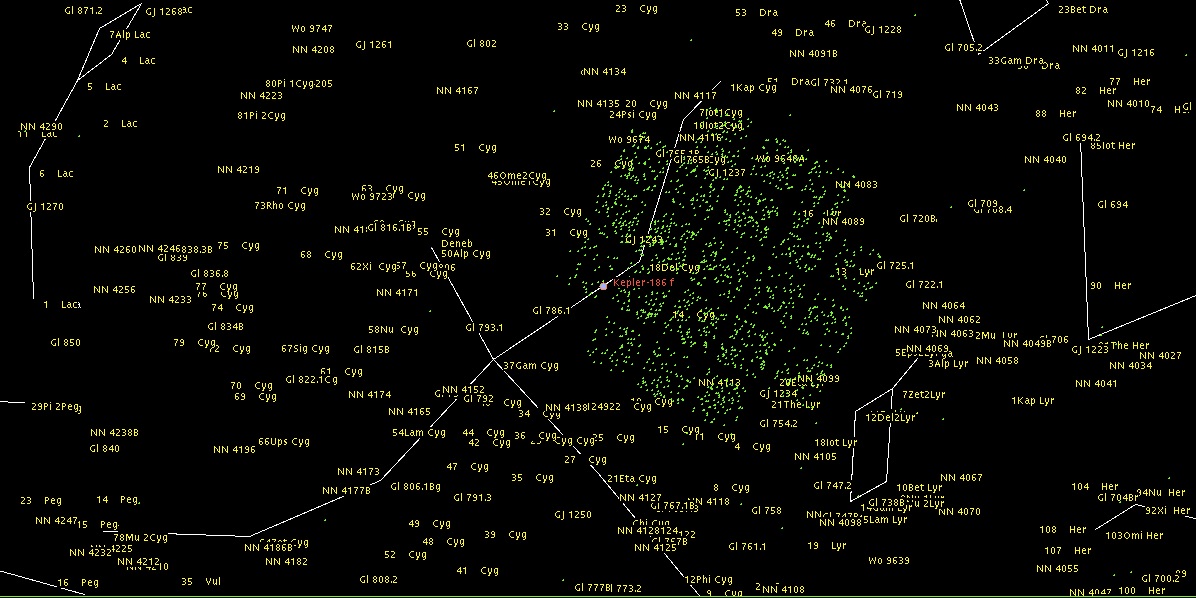 (ExoKyoto Stellar Window: Kepler-186f)
For more information about Kepler-186f:
http://www.exoplanetkyoto.org/exohtml/Kepler-186_f.html