<Pi Mensae c> Red Hot Super Earth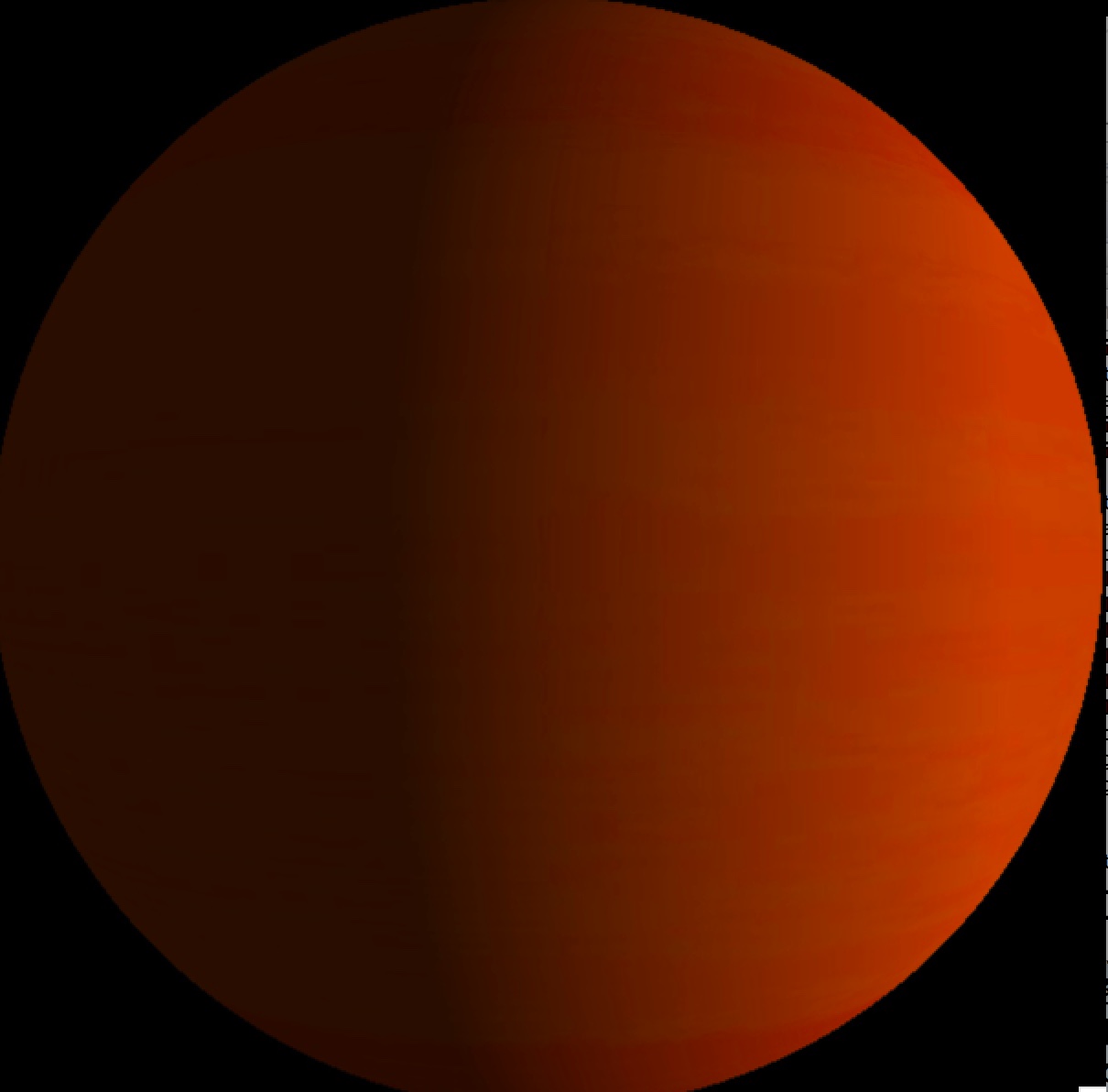 <Image of Pi Mensae c Exokyoto system automated selection, © 2018 ExoplanetKyoto- Ryusuke Kuroki, Yosuke A. Yamashiki and Natsuki Hosono>
Pi Mensae c orbits around a somewhat large and bright G type star Pi Mensae, and is categorized as a Super Earth, with a radius of about two times that of Earth. This planet was first reported in arXiv in September 2018, the first exoplanet discovered by TESS, the Transiting Exoplanet Survey Satellite. Furthermore, another orbiting planet, Pi Mensae b was discovered in 2001, and was found to have a mass 10 times that of Jupiter.

<From the right: (1)Our sun and Pi Mensae (HD 39091), (2)Jupiter, (3) Neptune, and (4) Comparison of Earth and Pi Mensae c>
Pi Mensae c is thought to have a small mass relative to its size and be less dense than the Earth. Therefore, it is presumed to be a planet with a lot of water, or have a thick atmosphere. Also, since the distance from the host star is only about 1/50 of the distance from the sun to Mercury, water is thought to evaporate at very high temperatures on its surface.

<Pi Mensae c (HD 39091 c) orbit, and the runaway greenhouse effect line (in green)>
Pi Mensae c is about 60 light years away from the earth and the apparent magnitude is 5.67, so if you are in a very dark environment you can see if with the naked eye. If you are ever traveling in the southern hemisphere and see this star, you can tell everyone that a "Super earth revolves around that star!"
(Written by:Sasaki)
For more information on Pi Mensae c, please see the Exokyoto Database:
http://www.exoplanetkyoto.org/exohtml/pi_Men_cJP.html