Kepler 90 is a G type star located in the Draco constellation, 2545 light years from Earth. Its mass and volume are roughly 1.13 times and 1.2 times that of our sun. Our sun has a surface temperature of 5778 K and is about 46 billion years old. In comparison, Kepler-90 has a surface temperature of 5930 K and is thought to be around 20 billion years old. Kepler-90 has an apparent magnitude of 14, which means it cannot be seen with the naked eye.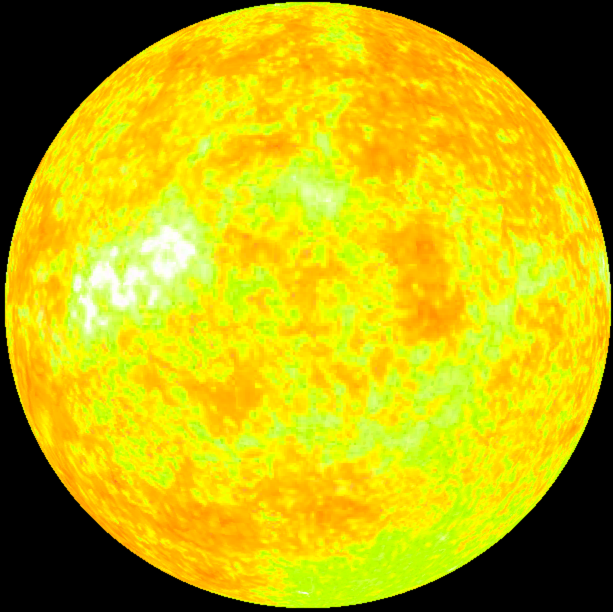 <Figure 1: Imaginary image of Kepler-90, Image credit Fuka Takagi & Yosuke A. Yamashiki>
Kepler-90 is the only discovered star with the same number of planets as our own solar system. A record eight planets have been discovered in the system.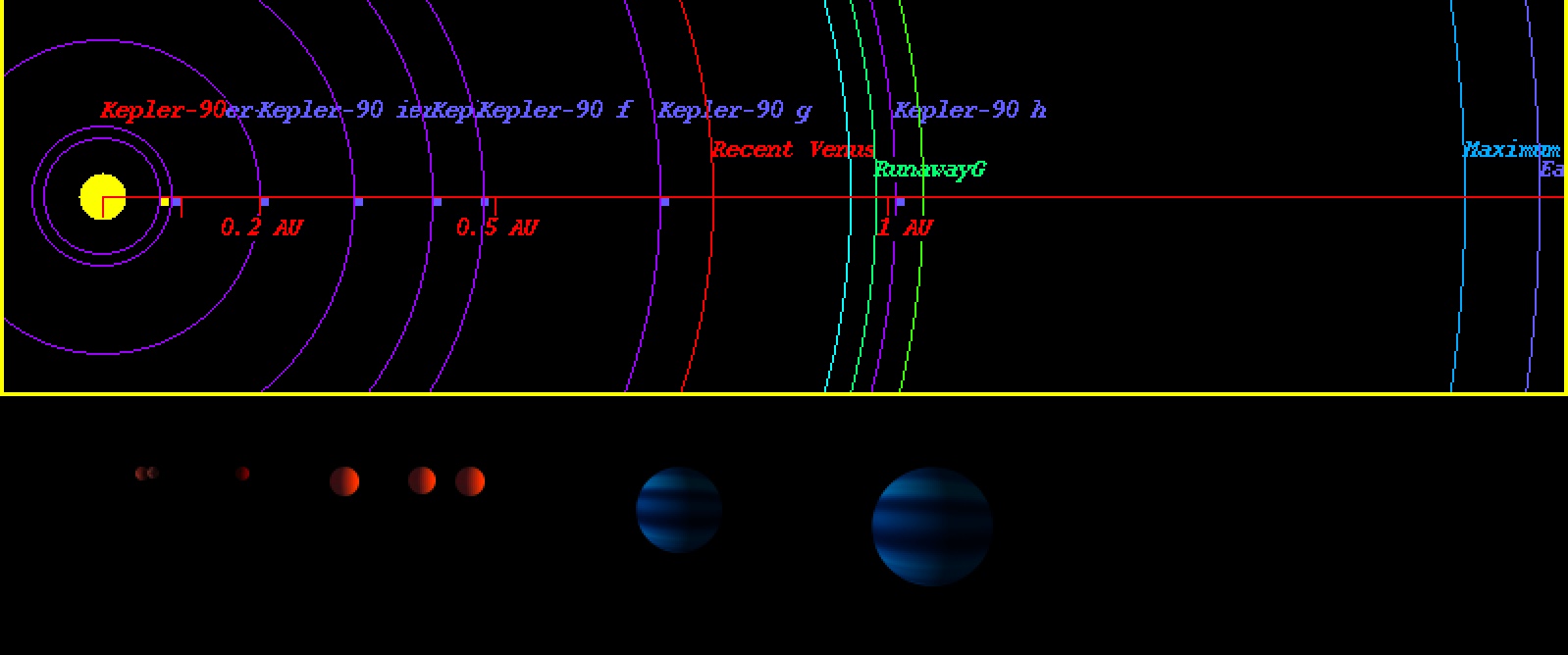 <Figure 2: Kepler 90 using the ExoKyoto Application>
On November 14th, 2017, NASA announced the discovery of Kepler-90's 8th planet. The planet was found using artificial intelligence (AI) from Google, using machine learning to sift through previously discovered data. NASA used the same system to discover Kepler-80g.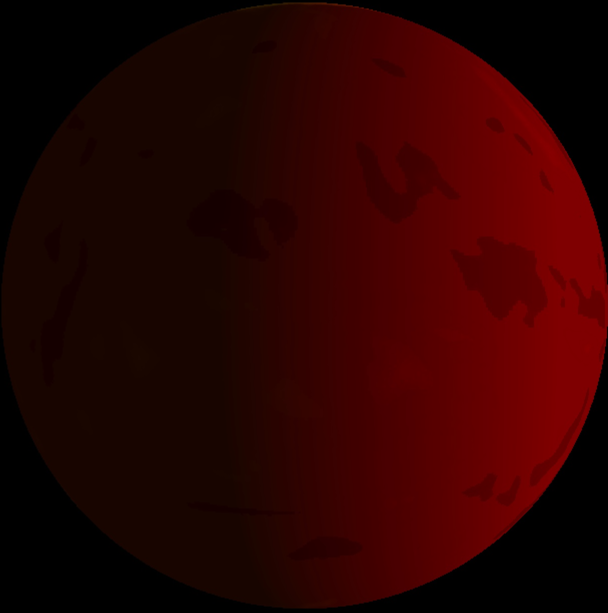 <Figure 3: Imaginary image of Kepler-90i, Image Credit Ryusuke Kuroki, Yosuke A. Yamashiki>
The structure of Kepler-90's solar system is similar to our own. All of the 6 inner planets are either a little larger than Earth, or rocky planets slightly smaller than Neptune; while the two outer planets  are gas giants. The first outer planet, the Jupiter sized Kepler-90h, is the same distance that Earth is from our sun (1.01AU), and takes 331 days to revolve around Kepler-90.
Of course there are also differences from our solar system. Even the furthest planet orbits extremely close to the star, in fact, all 8 planets are as close to Kepler-90 as the Earth is to our sun. The innermost planet's orbit is especially small. For example, our solar system's closest planet, Mercury, has a revolution of 88 days, while Kepler-90i takes only 14.4 days to take the trip around the star. Due to this proximity, the temperature on Kepler-90i is 640 Kelvin, which is thought to make the planet inhospitable to life.
<Movie 1: Kepler-90 and it's planet's revolutions>
It is thought that when the Kepler-90 system was formed, it was more spread out, much like our own solar system; but then somehow, the planets migrated closer to the star.
Google's AI used a numerical model similar to a brain called a neural network to make the latest planetary discovery by using extremely precise signal dissemination. This AI analyzed 20,000 planetary bodies and in 670 star systems, 2 exoplanets were discovered, there is hope that this system can help discover more exoplanets in the future.
<村嶋慶也・山敷庸亮>
(Translated by Cassandra Ling)
For more information about Kepler-90i, please visit the database page below.
http://www.exoplanetkyoto.org/exohtml/Kepler-90_iJP.html
 For more information about the host star Kepler-90, please visit the database page below.