In 1995 human history was made by Switzerland's Michel Mayor when he discovered the first ever exoplanet. Mayor and his partner Didier Queloz used the the ELODIE spectrograph, which was state of the art for that time, on the Observatoire de Haute-Provence telescope. Using the radial velocity method, they observed the 51st star in the Pegasus constellation. They discovered a planet with the mass of Jupiter that orbits in its solar system closer than Mercury does our own, with an orbit of 4.2 days. The discovery was announced in the journal Nature (i).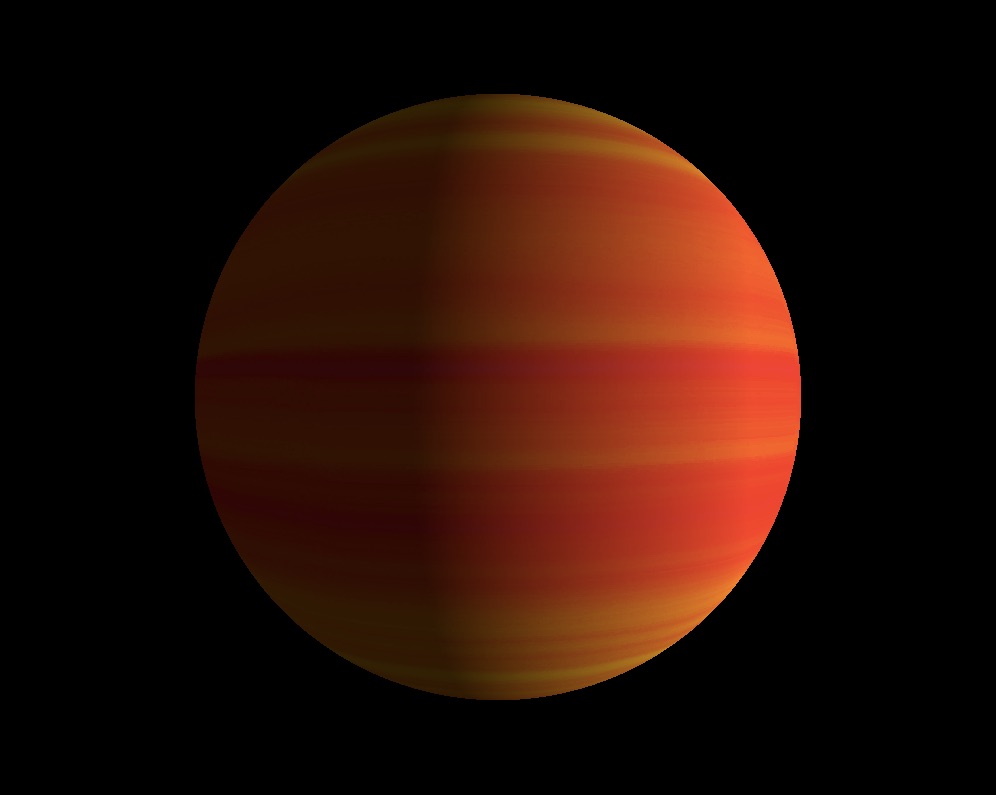 (Imaginary Picture of 51 Pegasi b as original "Hot Jupiter" Credit:Yosuke Yamashiki, Ryusuke Kuroki & Natsuki Hosono)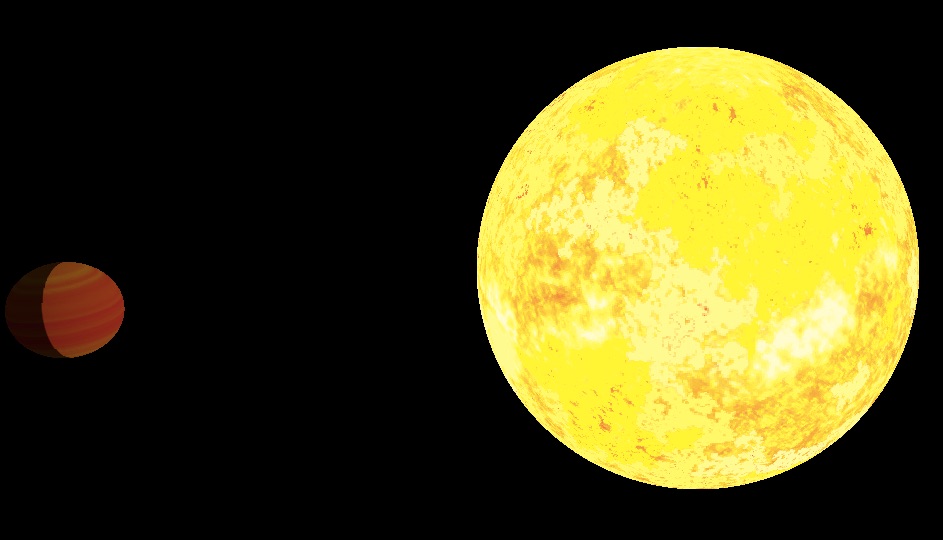 (Hot Jupiter 51 Pegasi b orbiting around its host star 51 Pegasi, Credit:Yosuke Yamashiki, Ryusuke Kuroki & Natsuki Hosono)
The exoplanet is sometimes called Bellerophon (after the Greek mythological hero that rode Pegasus) and was classified as a 'Hot Jupiter' for its red hot environment. After this, more Hot Jupiters were discovered using the radial velocity method. For example, Osiris HD 209458 in the same Pegasus constellation orbits it's host star in 3.5 days, and according to the first observation in 2001 by the Hubble telescope, the exoplanet's atmosphere contains  oxygen and carbon. 
In the standard solar system formation model, gas planets are formed far away from their host star (~5AU), so there is much argument about how a gas giant could be formed so close (<0.05AU) to its host star. There is a high possibility that a gas giant could be formed far away from its host star and then move to inside a Mercury orbit due to a change in its orbit.
Michel Mayor was awarded the 31st Kyoto Prize and nominated for the Nobel Prize in Physics.
(i) Michel Mayor & Didier Queloz. 1995. A Jupiter-mass companion to a solar-type star. Nature 378(23): 355-359.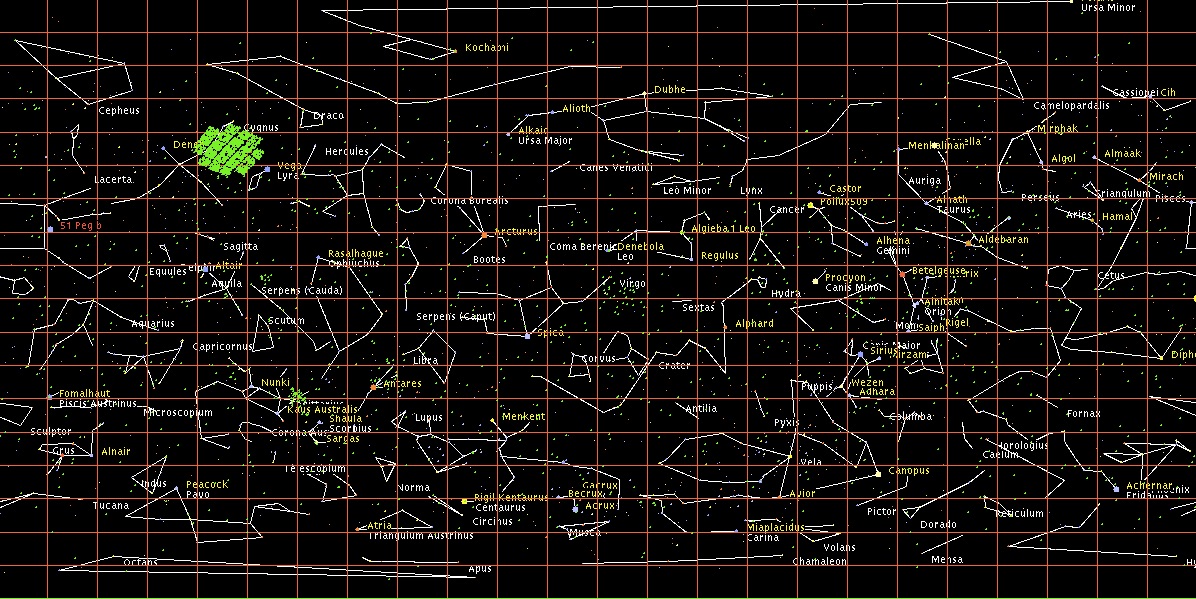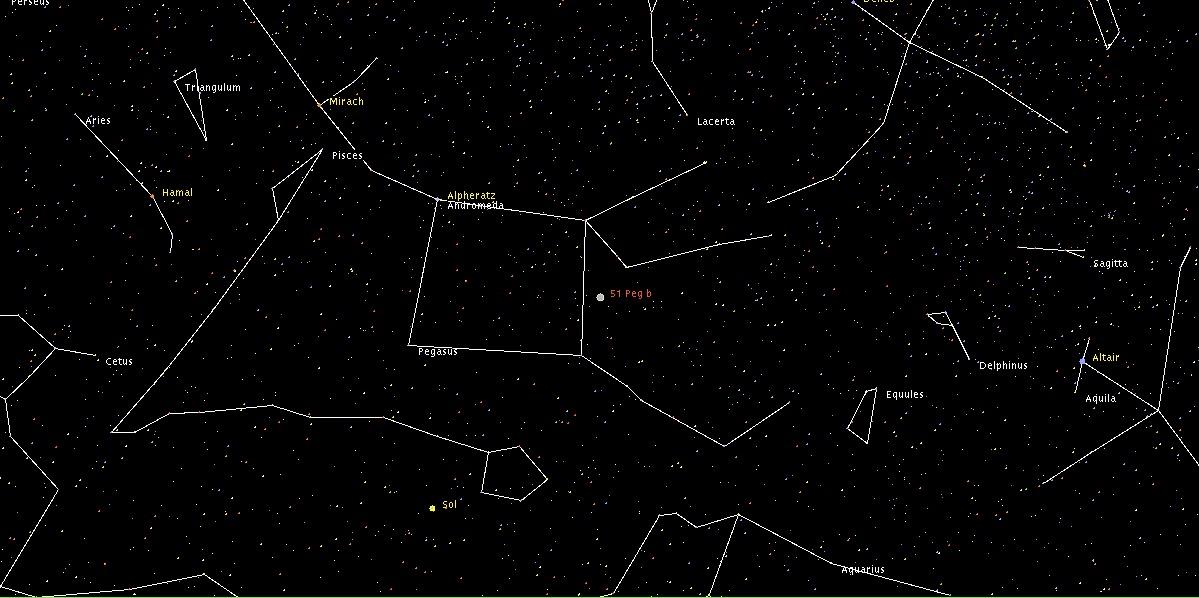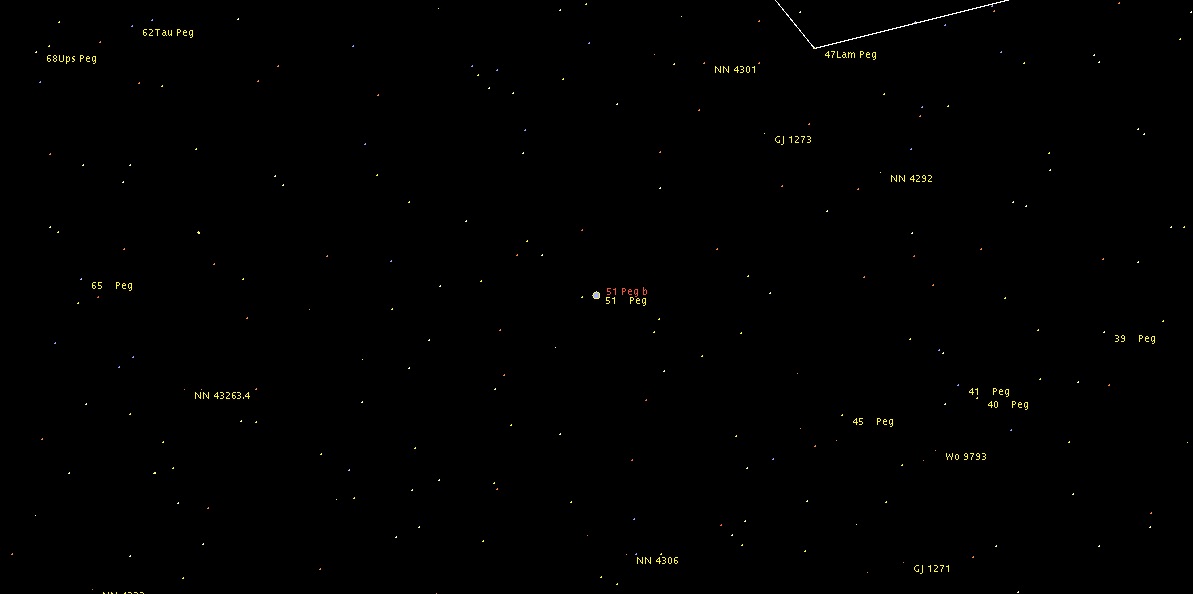 (The location of 51 Peg b using ExoKyoto Stellar Window)
(Translated by Cassandra Ling)
For more information on 51 Pegasi b:
http://www.exoplanetkyoto.org/exohtml/51_Peg_b.html