Kepler-452b is an exoplanet that orbits a G main sequence star, Kepler-452, in the Cygnus constellation. The star is the same type as the sun, and the planet orbits the star in 348 days (habitable zone), it has a lot of similarities to Earth.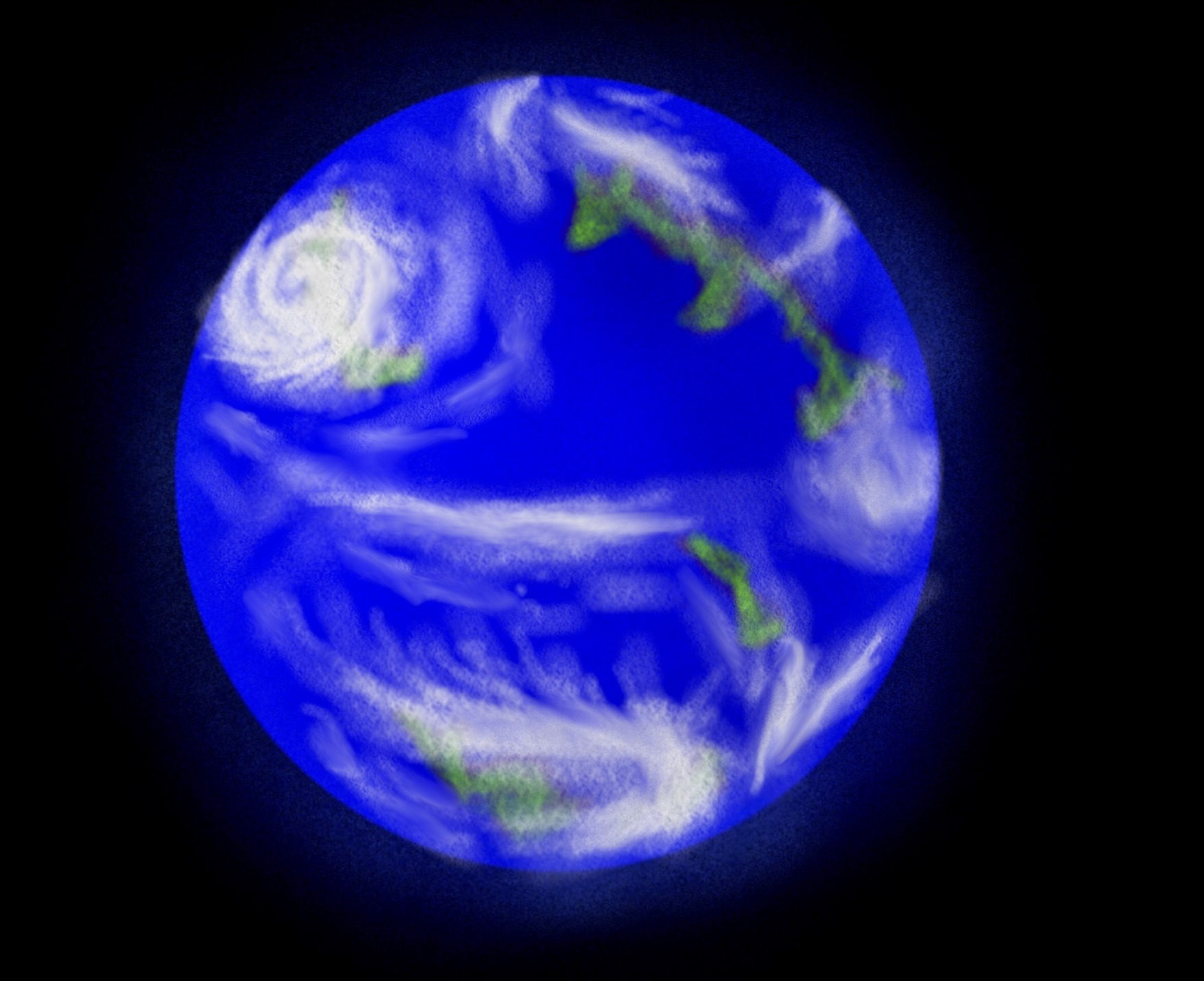 (Credit: Shione Fujita & SGH Moriyama High School)
Kepler-452b's mass is about 5 times that of Earth, and its radius is about 1.6 times, it is classified as "Super Earth." It is thought to be covered in a thick atmosphere due to its strong gravity. The strong gravity also effects the surface's highs and lows, and there is a high possibility that the whole planet holds a deep ocean (Ocean Planet). If this is the case, there would not be continents, but probably only small islands here and there like Hawaii.
This planet is often referred to as "Earth's cousin." Since the host star is the same type as the sun, it is like a relative. However, it is a little bit older than the sun, and the planet is a bit bigger than the earth, so it was labeled as Earth's older male cousin.
(Credit:藤田汐音・佐々木貴教)
(Translated by Cassandra Ling)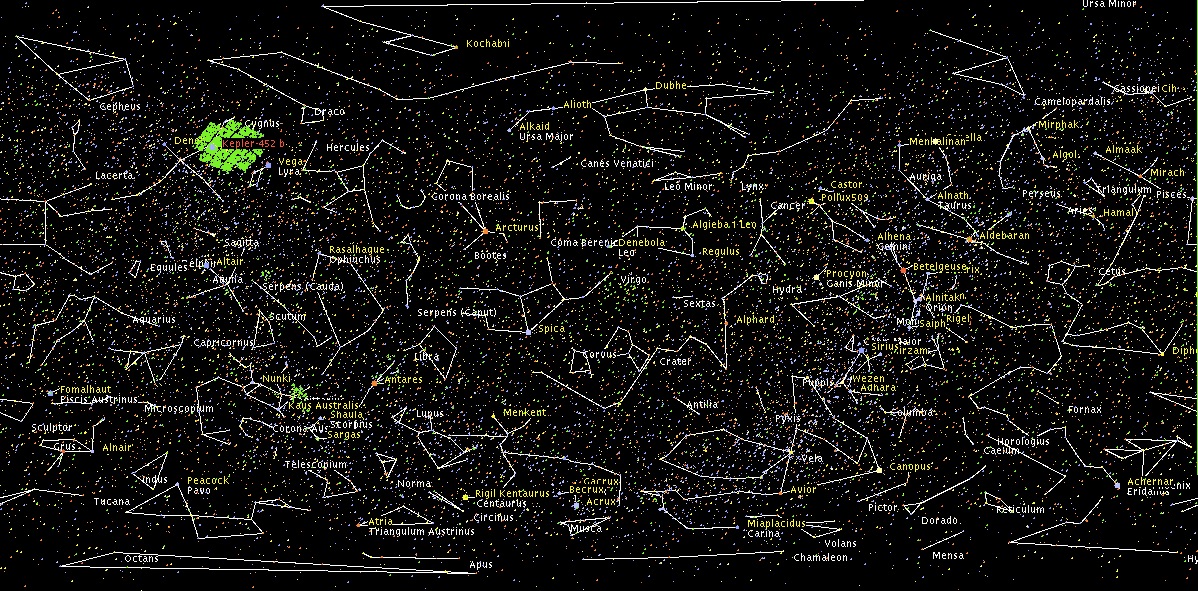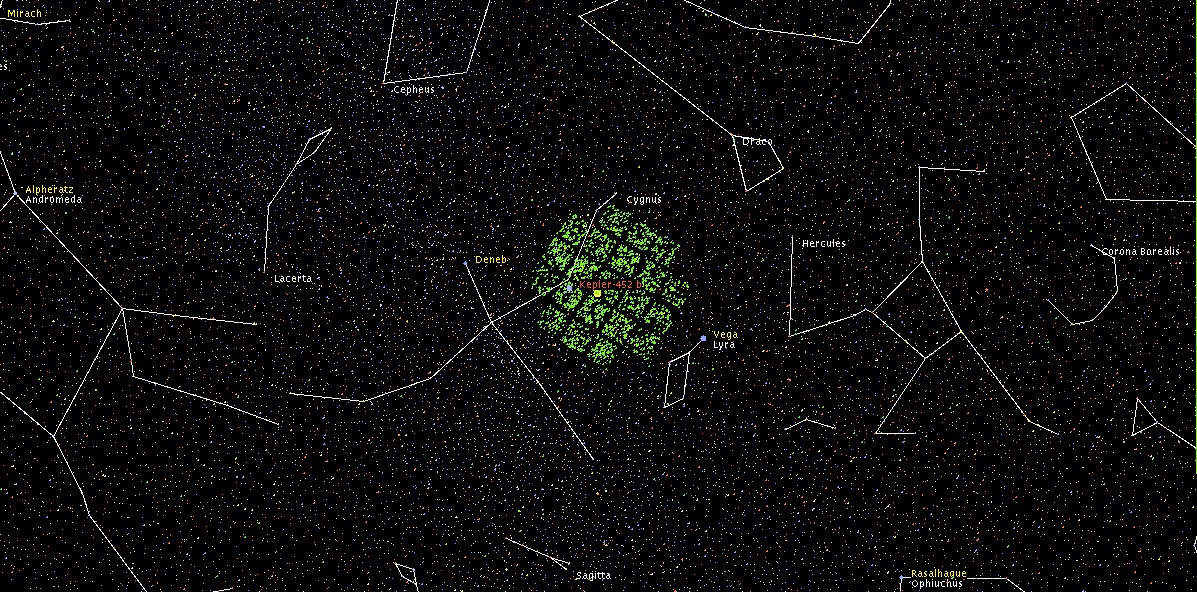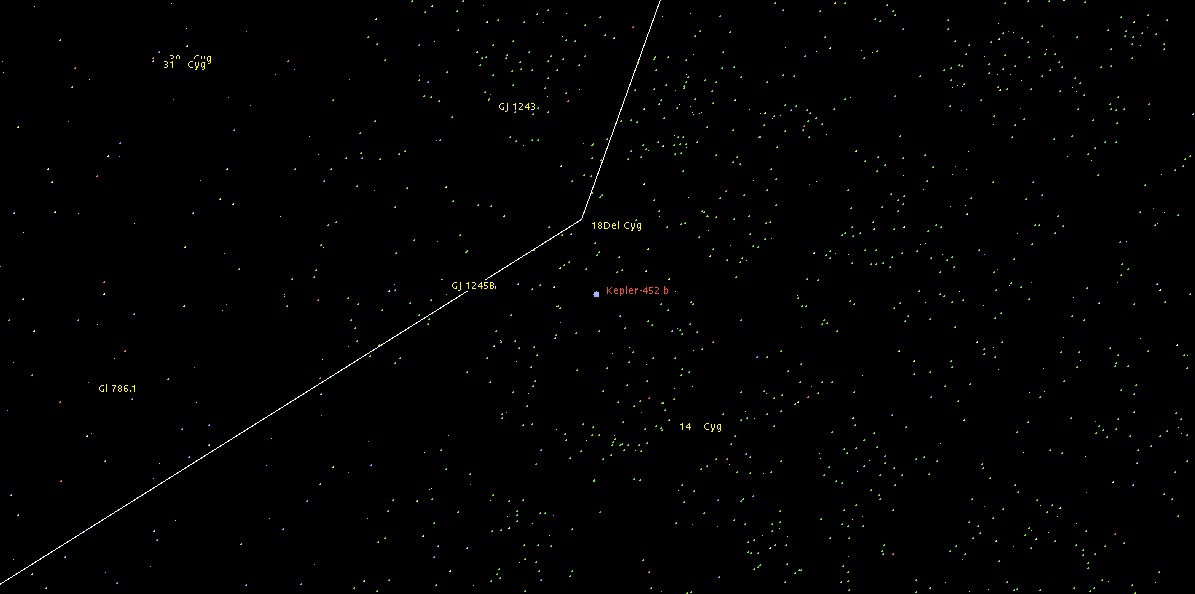 (Kepler-452 b shown above   ExoKyoto Stellar Window)
For more information about Kepler-452b:
http://www.exoplanetkyoto.org/exohtml/Kepler-452_b.html