Kepler-16b is located in the Cygnus constellation, orbiting a binary star system made up of the K-type star Kepler-16A, and the M-type star Kepler-16B. It was the first planet discovered to orbit not one, but two stars. Thus, from Kepler-16b's surface, two "suns" would be visible.
Kepler-16b's radius is 8.5 that of the earth and its mass is 105 times. For its size, it is classified as the 'Saturn' of its solar system, and is thought to be a gas planet. It is difficult to think there could be any life forms on Kepler-16b. However, if it has a satellite that is the size of earth, and if there was enough atmosphere, there is a possibility that life could exist there.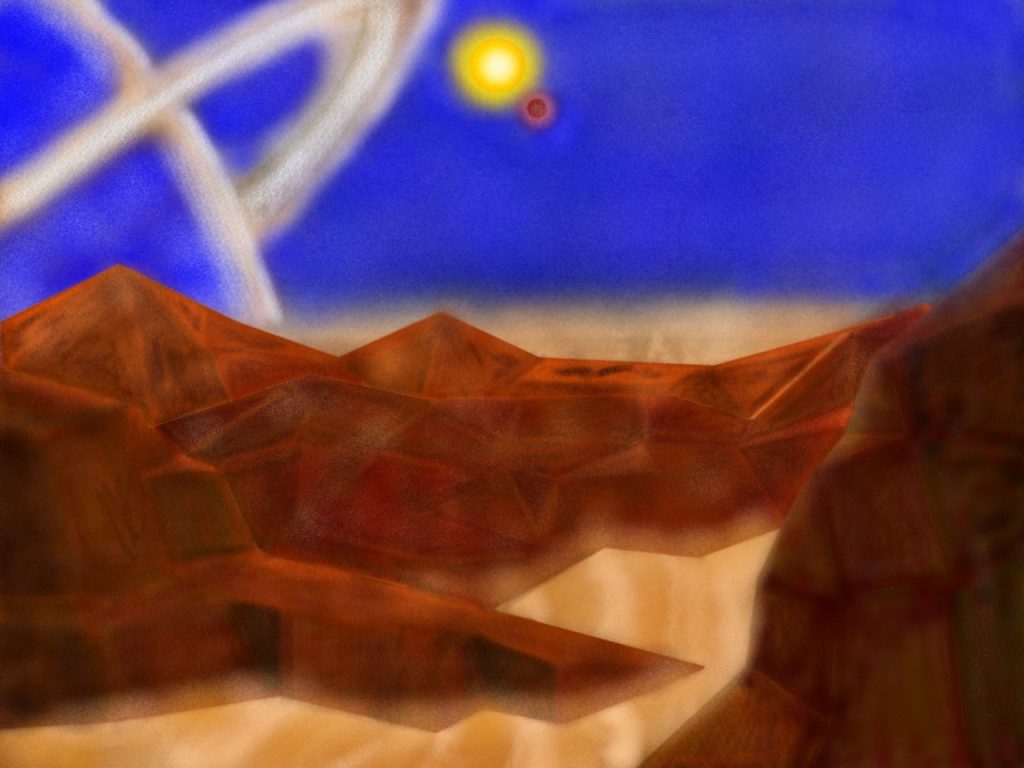 (Image Credit: Shione Fujita & SGH Moriyama High School)
If we looked up into the sky on this hypothetical satellite planet, Kepler-16b (a ring planet like Saturn) as well as two "suns" would be visible.
When Kepler-16b was announced in a meeting by researchers in America, they received a standing ovation. The excitement was like that of finding Luke Skywalker's hometown (Tatooine) from the movie "Star Wars." It was an amazing moment when reality overtook science fiction.
(文責:藤田汐音・佐々木貴教)
(Translated by Cassandra Ling)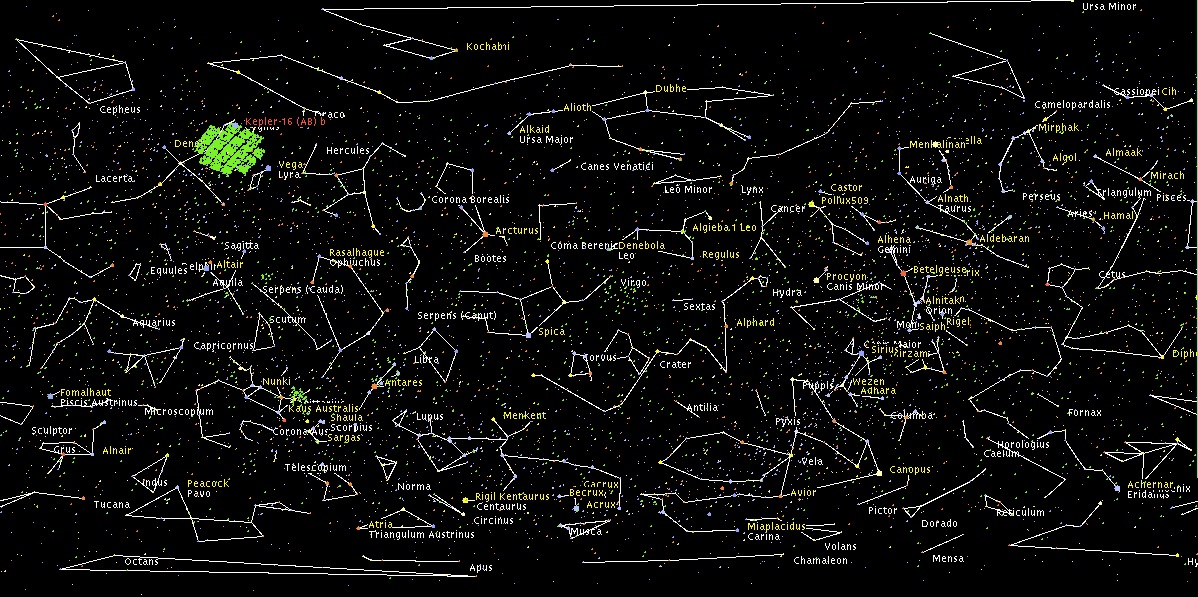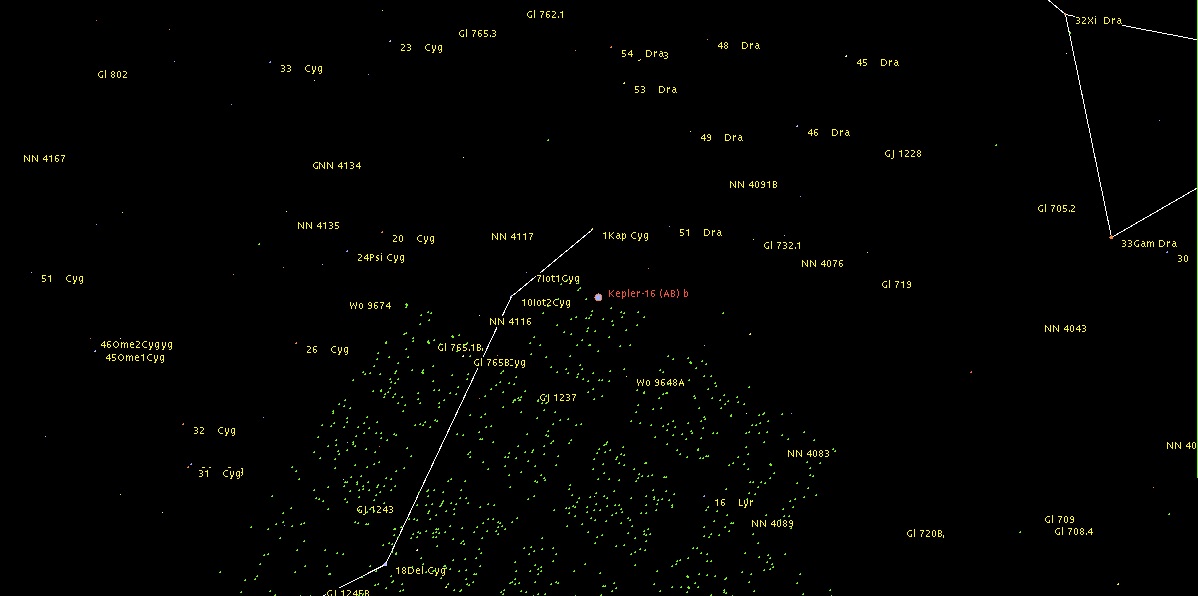 (Kepler-16b using ExoKyoto's Stellar Window)
For more information about Kepler-16b:
http://www.exoplanetkyoto.org/exohtml/Kepler-16_(AB)_b.html