HD 189733 b is a Jupiter sized exoplanet discovered in 2005, it orbits an A type star in the Vulpecula constellation and its orbit is around 2.22 days. It is 62.9 light years (19.3 pc) from our solar system. It is one of the extremely close orbiting 'Hot Jupiter' planets. One side of it's surface is always facing its host star, due to the stars gravity.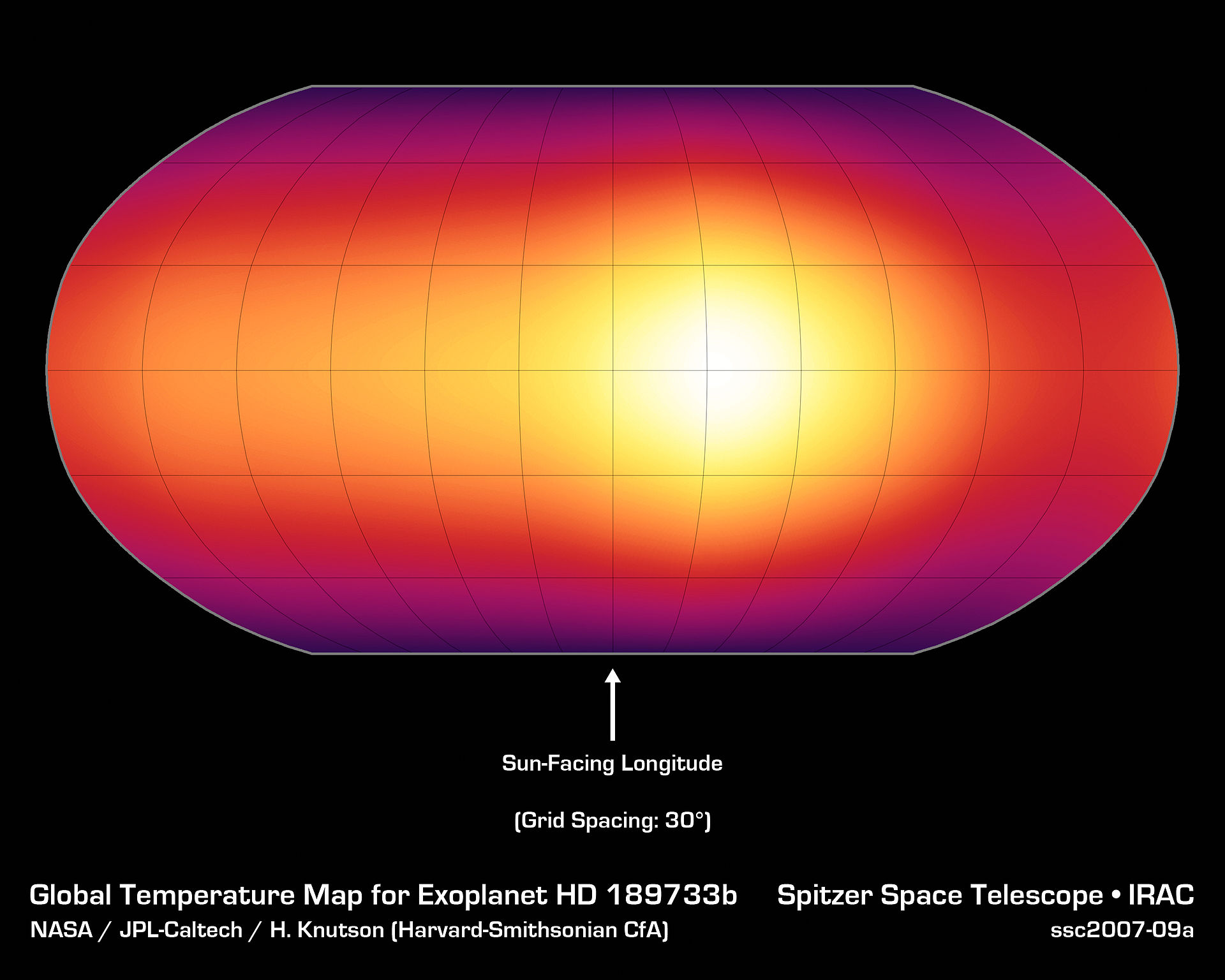 (Image Credit: NASA/JPL-Caltech/H.Knutson)
Detailed properties of the planet have been discovered, due to it's relative proximity to our solar system. In 2007, the Spitzer Space Telescope was able to observe its surface temperature distribution. According to the temperature readings, the location with the highest temperature on the planet's surface was where the planet's star was directly overhead, as well as a shift in position 30° to the east. Because of this, scientists believe that on HD 189733 b, strong winds blow and transport the heat. Incidentally, it has become famous for being the first time in history that a "map" of an exoplanet's surface has been released.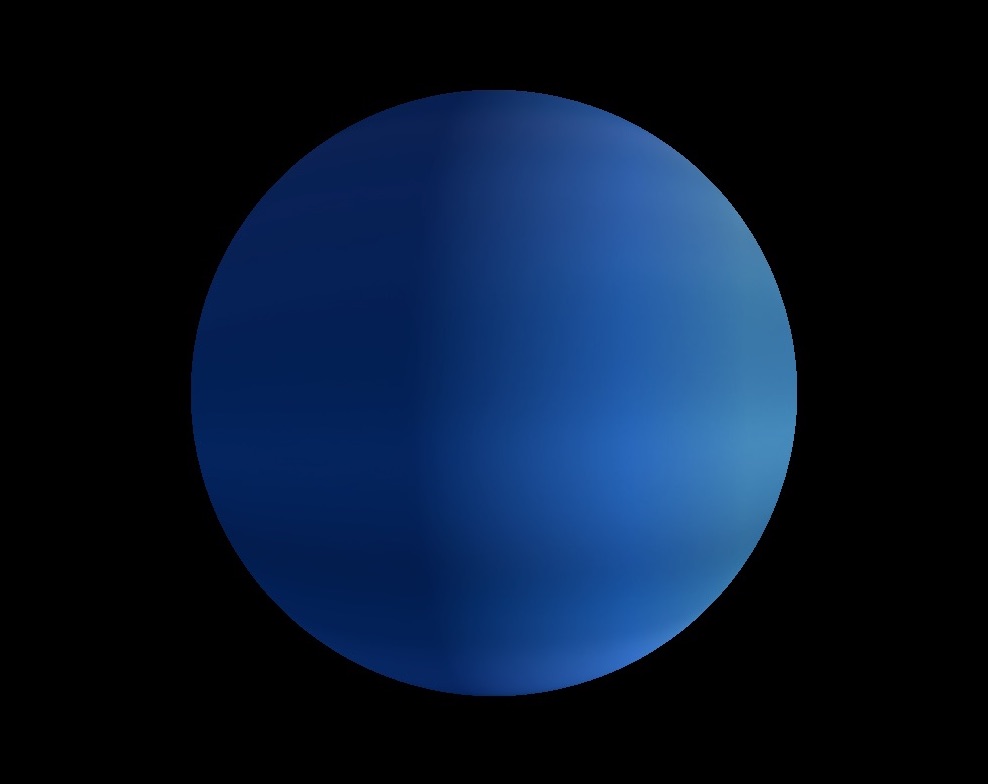 (Image Credit: Ryusuke Kuroki, Yosuke Yamashiki & Natsuki Hosono)
It was also observed by the Hubble Space Telescope in 2013. When the host star's other side was hidden, the blue wavelength of light got weaker, indicating that the planets is blue in color.
However, this doesn't mean there are oceans of water, the silicate in the atmosphere is so hot that the raindrops are glass, and when the host star's light is dispersed, it shines blue.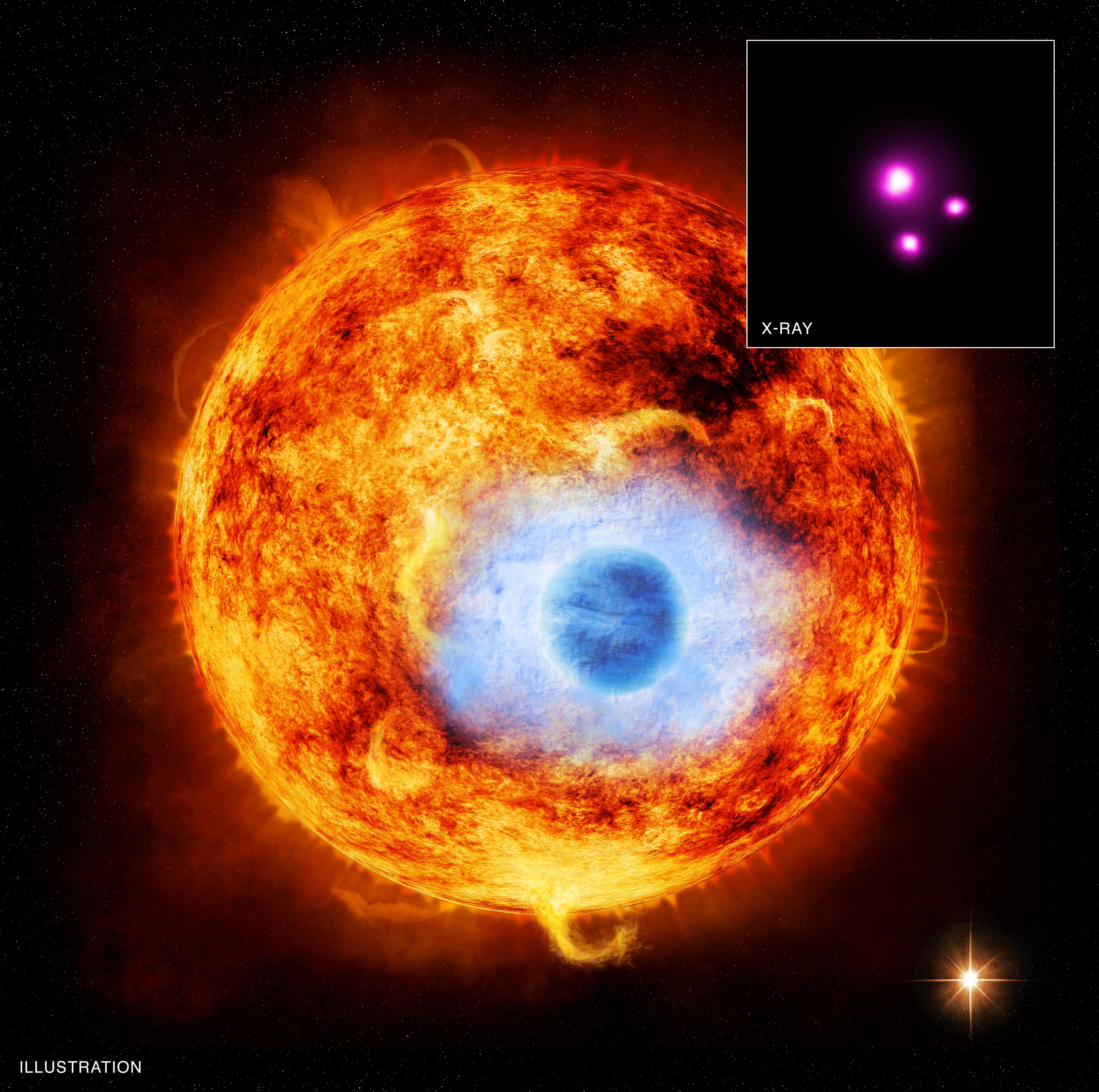 (Image Credits: X-ray: NASA/CXC/SAO/K.Poppenhaeger et al; Illustration: NASA)
In the same year, 2013, it was observed in high resolution with Chile's Very Large Telescope, and become highly talked about when radio line emissions detected H2O and CO2 gas. Additionally, this year it was observed by 2 x-ray satellites, NASA's Chandra X-ray Observatory and Europe's XXM Newton. Through their observation, in the X-ray spectrum, the planet was observed transiting over the surface of its host star.
(文責:野津翔太)
(Translated by Cassandra Ling)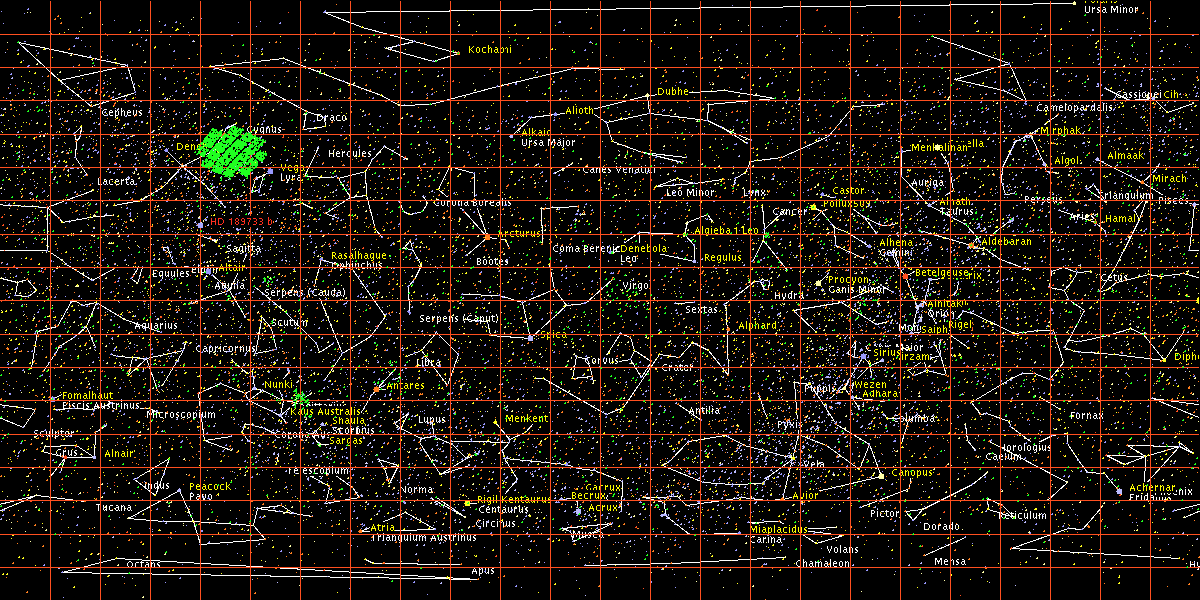 (Position in Stellar Map of star HD 189733 and its Exoplanet HD 189733 b)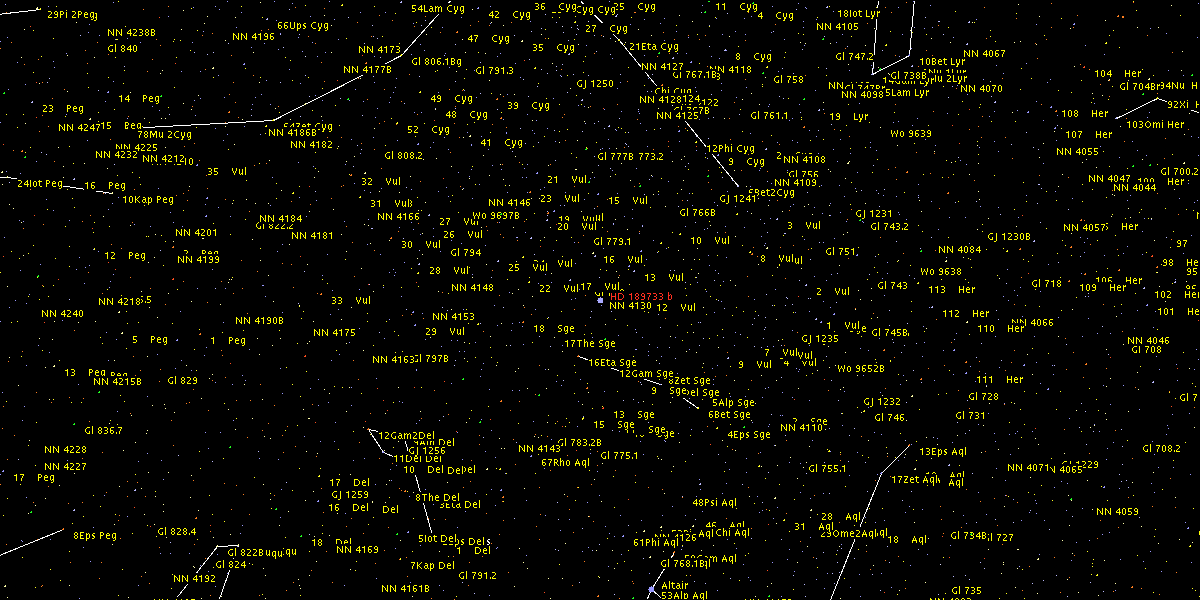 (Zoomed position in Stellar Map of star HD 189733 and its Exoplanet HD 189733 b (zoom level 3))
For more information about HD 189733 b:
http://www.exoplanetkyoto.org/exohtml/HD_189733_b.html