Proxima Centauri b is an Earth size exoplanet in the habitable zone around the red dwarf Proxima Centauri. It is located just 4.22 light years from Earth, the closest solar system out of all the recently discovered exoplanets.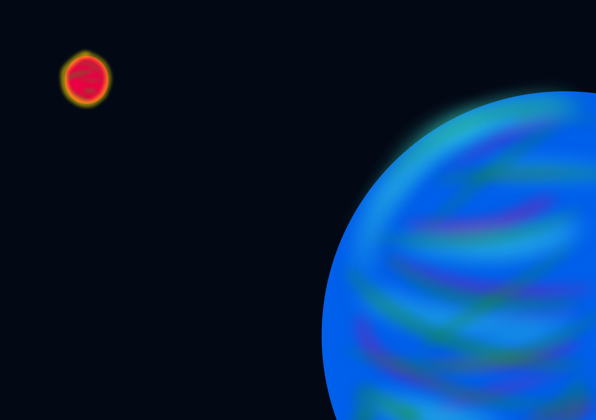 (Image Credit: Shione Fujita & SGH Moriyama High School)
The host star, Proxima Centauri, is known as a flare star, or a star that emits sudden and intense flares. Because of the close proximity of Proxima Centauri b (0.05AU, or 1AU distance in our solar system), when a flare occurs, the planet's surface is bombarded with a large amount of high energy particles and x rays. Unfortunately, this means the environment would have difficulties supporting life.
However, if life did exist on this planet, it would only take a few years for a transmission to reach earth using electromagnetic waves. Could this mean the first contact of extraterrestrial life with humans is a possibility?!
(文責:佐々木貴教)
(Translated by Cassandra Ling)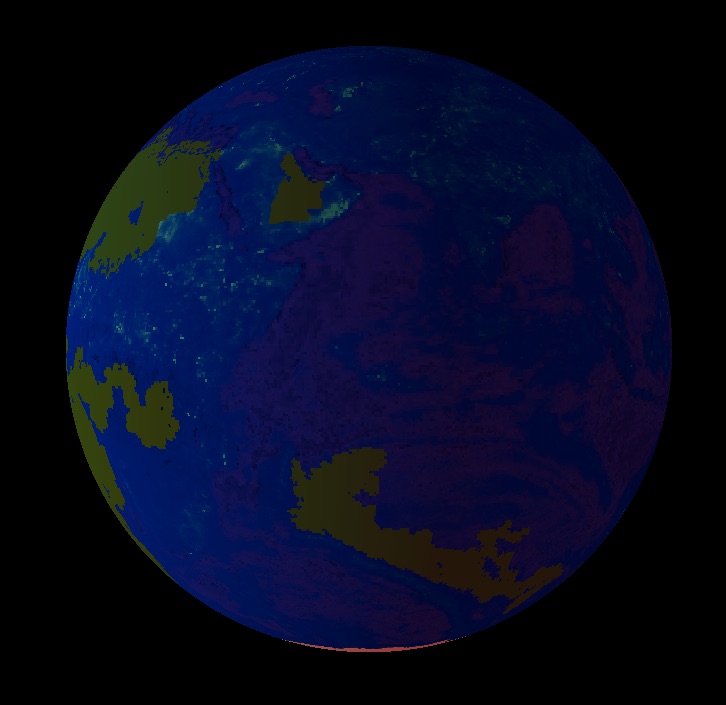 (Imaginary Picture of Proxima Centauri b, credit, Yosuke Yamashiki, Ryusuke Kuroki & Natsuki Hosono)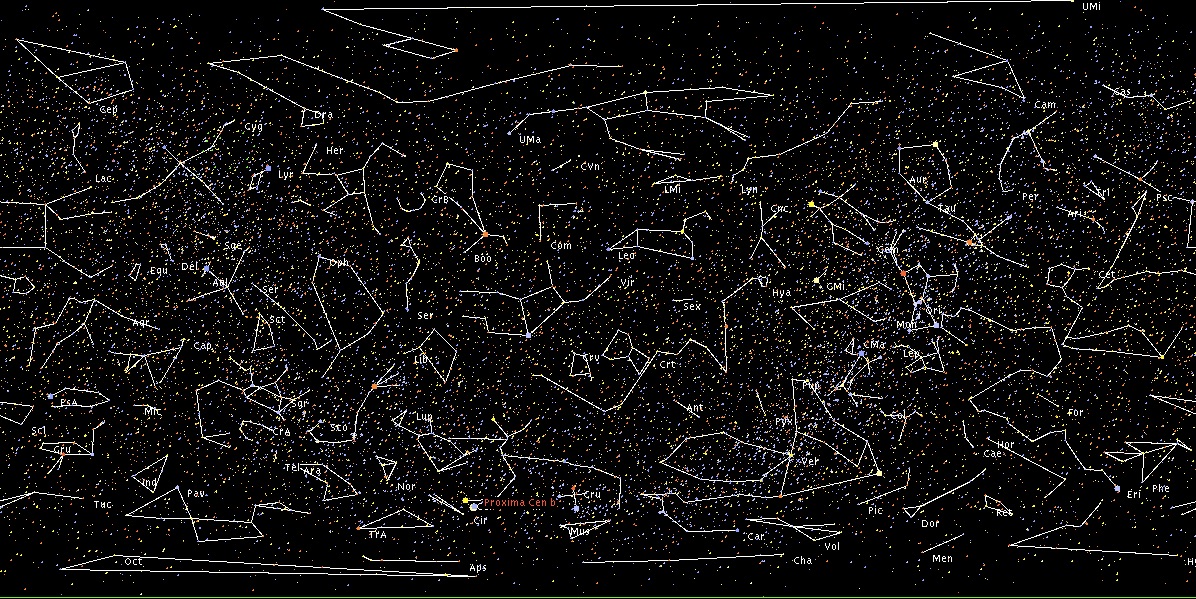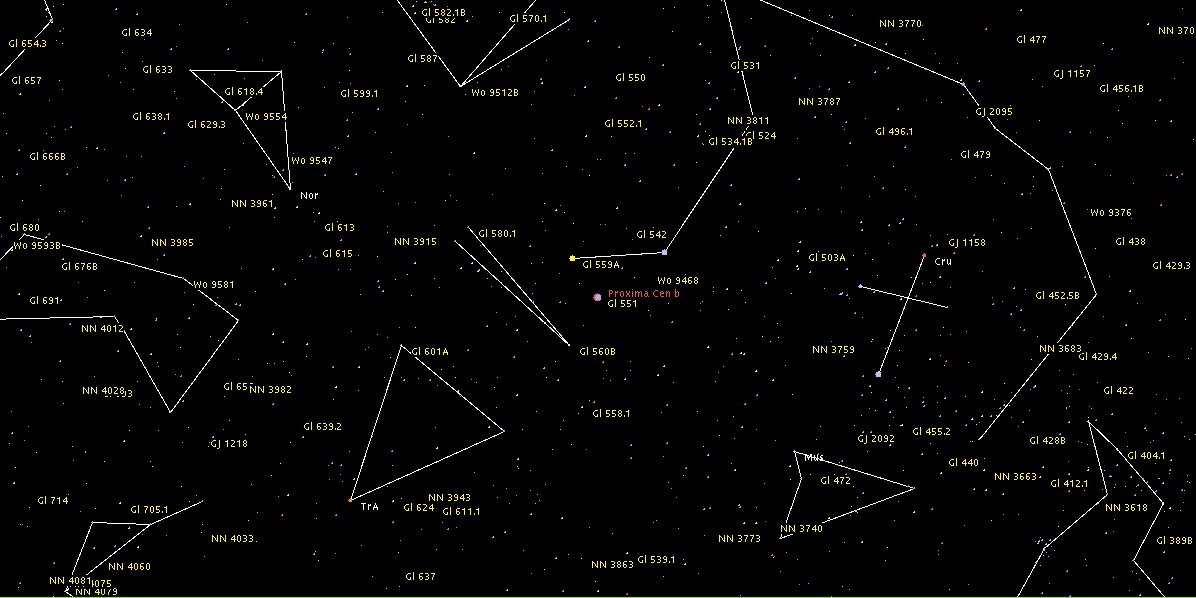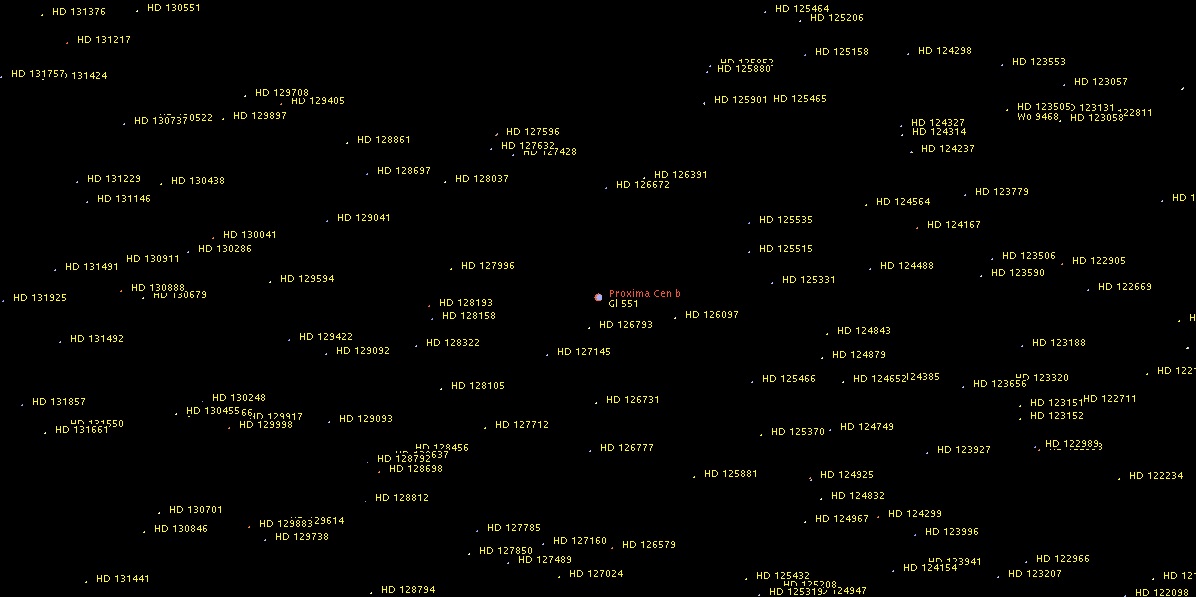 (ExoKyoto Stellar Window map of Proxima Cen b)
For more information about Proxima Centauri b:
http://www.exoplanetkyoto.org/exohtml/Proxima_Cen_b.html