HD 209458 b (also called Osiris) was the world's first exoplanet discovered by the transit method in 1999. Orbiting the V376 star in the Pegasus constellation, it was named after the god Osiris from ancient Egypt. It is one of the 'Hot Jupiter' planets that orbit close to their host stars, and it's surface temperature is thought to exceed 1000℃. Due to the host star's gravity, one side is always facing the star.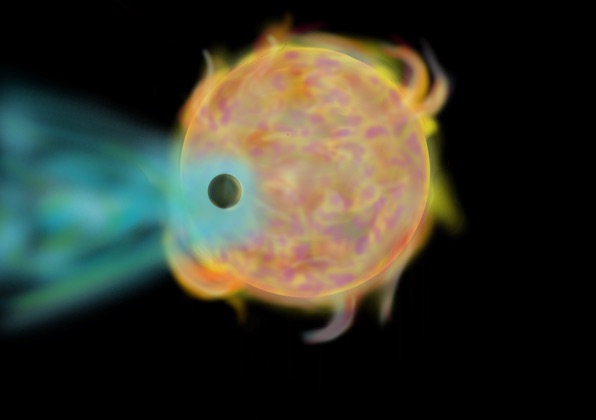 (Image Credit: Shione Fujita, Habitable Research Group, SGH Moriyama High School)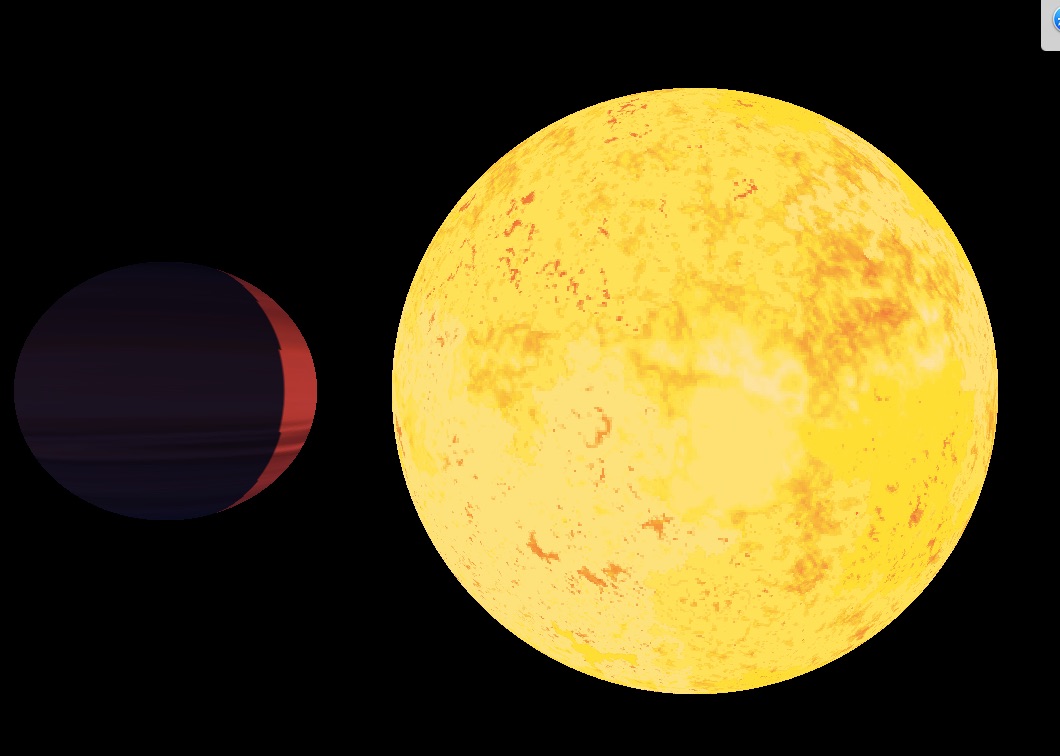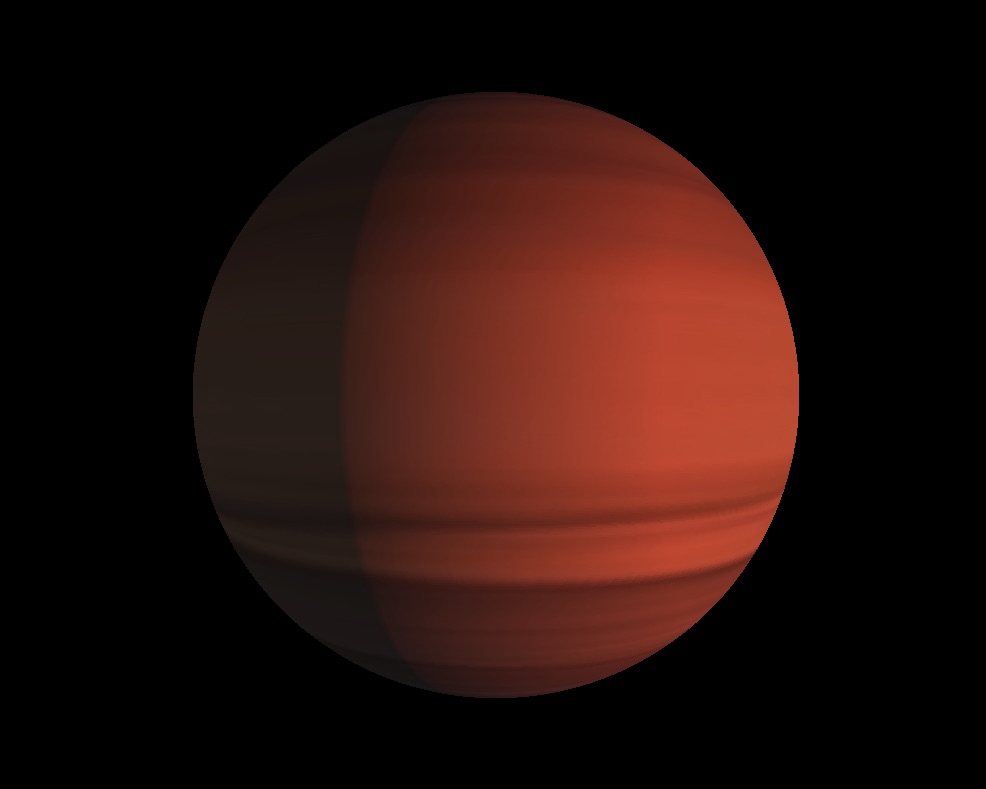 (Image Credit: Ryusuke Kuroki, Yosuke Yamashiki & Natsuki Hosono)
HD 209458 b was the first exoplanet that had a confirmed atmosphere. Observing each wavelength of light from the host star in the planet's atmosphere, scientists were able to understand the chemical composition.. According to this, HD 209458 b's lower atmosphere has sodium, and the upper atmosphere has hydrogen and carbon molecules. In addition, due to the high temperatures, the atmosphere is ejected from the planet like the tail of a comet, and clouds made of minerals float off it, which is extremely unique compared to any planet discovered so far.
Using the light from the a star passing through the atmosphere of a planet, today's technology allows us to observe that planet's atmosphere. When it comes to observing host stars, the transit method is an extremely powerful observation technique.
Because of HD 209458, transit can be observed through a relatively small telescope of only 30cm in diameter. When people have the opportunity to analyze observed data themselves, and can show the existence of an exoplanet with their own hands, that exoplanet feels much closer to us.
Shouldn't we keep challenging ourselves to feel this?
(文責:芝池諭人)
(Translated by Cassandra Ling)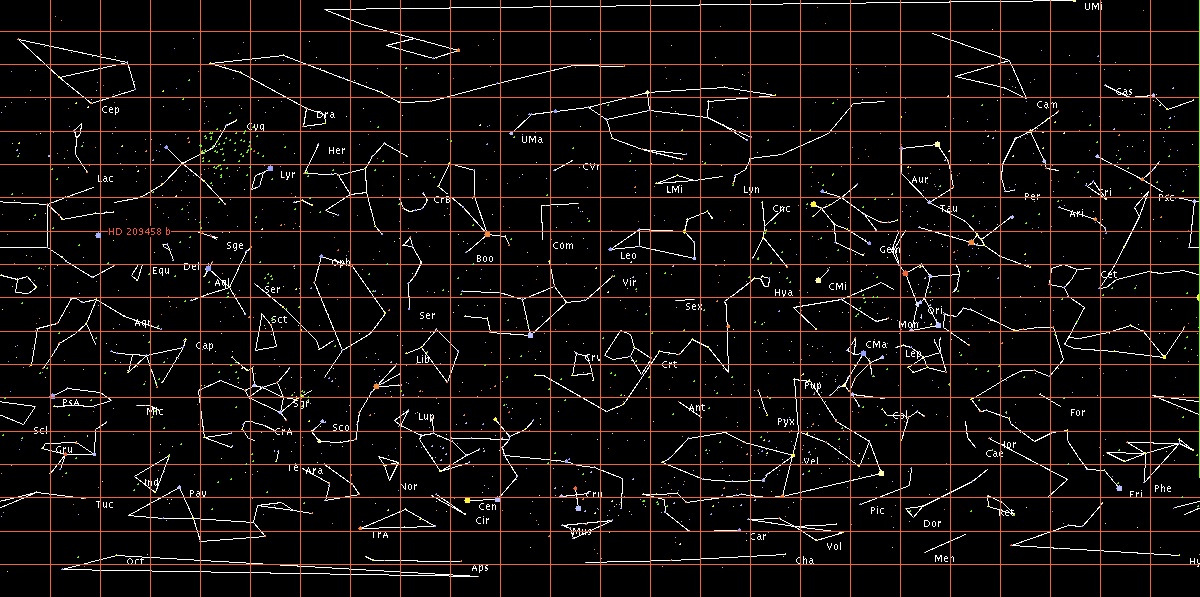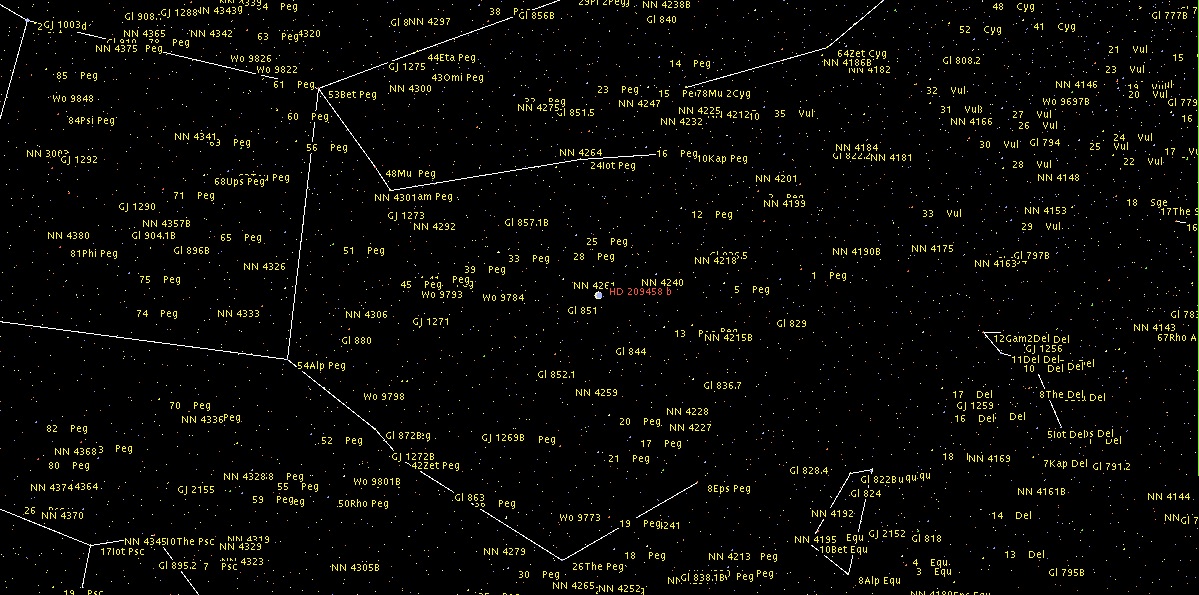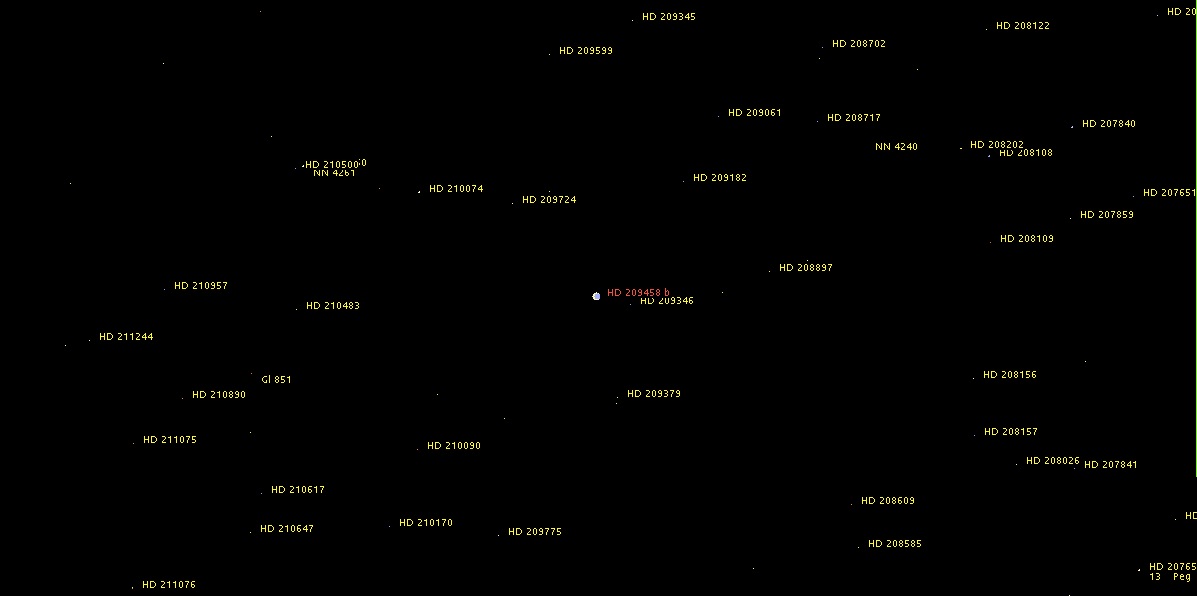 (The location of HD 209458 b using the ExoKyoto Stellar Window)
For more information about HD 209458 b:
http://www.exoplanetkyoto.org/exohtml/HD_209458_b.html